Outdoor Patio Umbrella, Canopy, Covers Suffolk County | Fork + Rose
Aug 29, 2023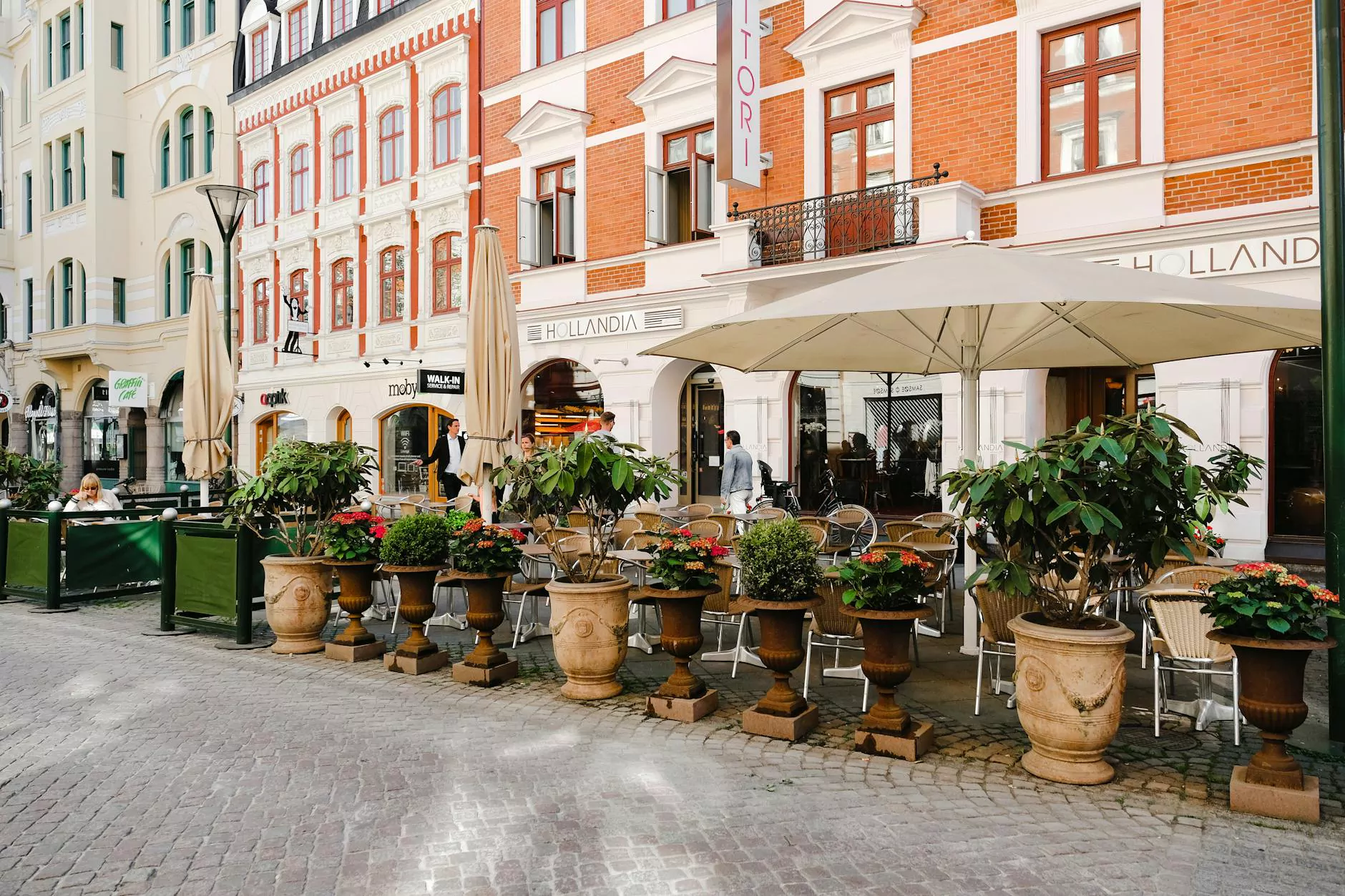 Elevate Your Outdoor Space with Premium Patio Umbrellas
Are you in search of the perfect outdoor patio umbrella to enhance your outdoor space in Suffolk County? Look no further than Fork + Rose! We specialize in providing high-quality patio umbrellas, canopies, and covers that will elevate your outdoor experience to a new level.
Stylish and Functional Patio Umbrellas
Our range of patio umbrellas is meticulously designed to blend style and functionality seamlessly. Whether you're looking for a large freestanding umbrella to cover your dining set or a cantilever umbrella to provide shade by the pool, we have options to suit every need and preference.
Durable Materials for Long-Lasting Beauty
At Fork + Rose, we understand the importance of investing in durable outdoor furniture and accessories. That's why our patio umbrellas are crafted from premium materials that can withstand various weather conditions, ensuring long-lasting beauty and functionality. Our canopies are fade-resistant, waterproof, and provide excellent UV protection, giving you peace of mind all year round.
Customizable Options to Suit Your Taste
Not only do we offer a wide selection of patio umbrellas, but we also provide customization options to meet your specific preferences. From the choice of color and fabric to the size and design, we can tailor your patio umbrella to make it a perfect fit for your outdoor space. Our team of experts is here to help you create a unique and personalized look that will set your patio apart.
Protect Your Patio Umbrella with Quality Covers
To ensure the longevity of your patio umbrella, it's essential to protect it from the elements when not in use. Fork + Rose offers a range of high-quality covers that will shield your umbrella from harsh weather conditions, dust, and debris. Our covers are made from durable materials that provide reliable protection and are easy to clean and maintain.
Expert Guidance and Superior Customer Service
When you choose Fork + Rose, you can expect not only top-notch products but also exceptional customer service. Our knowledgeable team is dedicated to assisting you throughout your shopping experience, from helping you select the perfect patio umbrella to answering any questions you may have about installation, maintenance, or customization.
Transform Your Outdoor Space Today
Ready to transform your outdoor space into a stylish and comfortable oasis? Browse our extensive collection of patio umbrellas, canopies, and covers in Suffolk County online, or visit our showroom for a hands-on experience. Experience the Fork + Rose difference and make the most of your outdoor living area with our premium products.
Conclusion
When it comes to outdoor patio umbrellas, canopies, and covers in Suffolk County, Fork + Rose stands out as a trusted name. Our commitment to quality, design, and customer satisfaction sets us apart from the competition. Explore our range of premium patio umbrellas and accessories today and take your outdoor space to new heights.