Luxury Bedding & Luxury Linens in Houston
Nov 27, 2018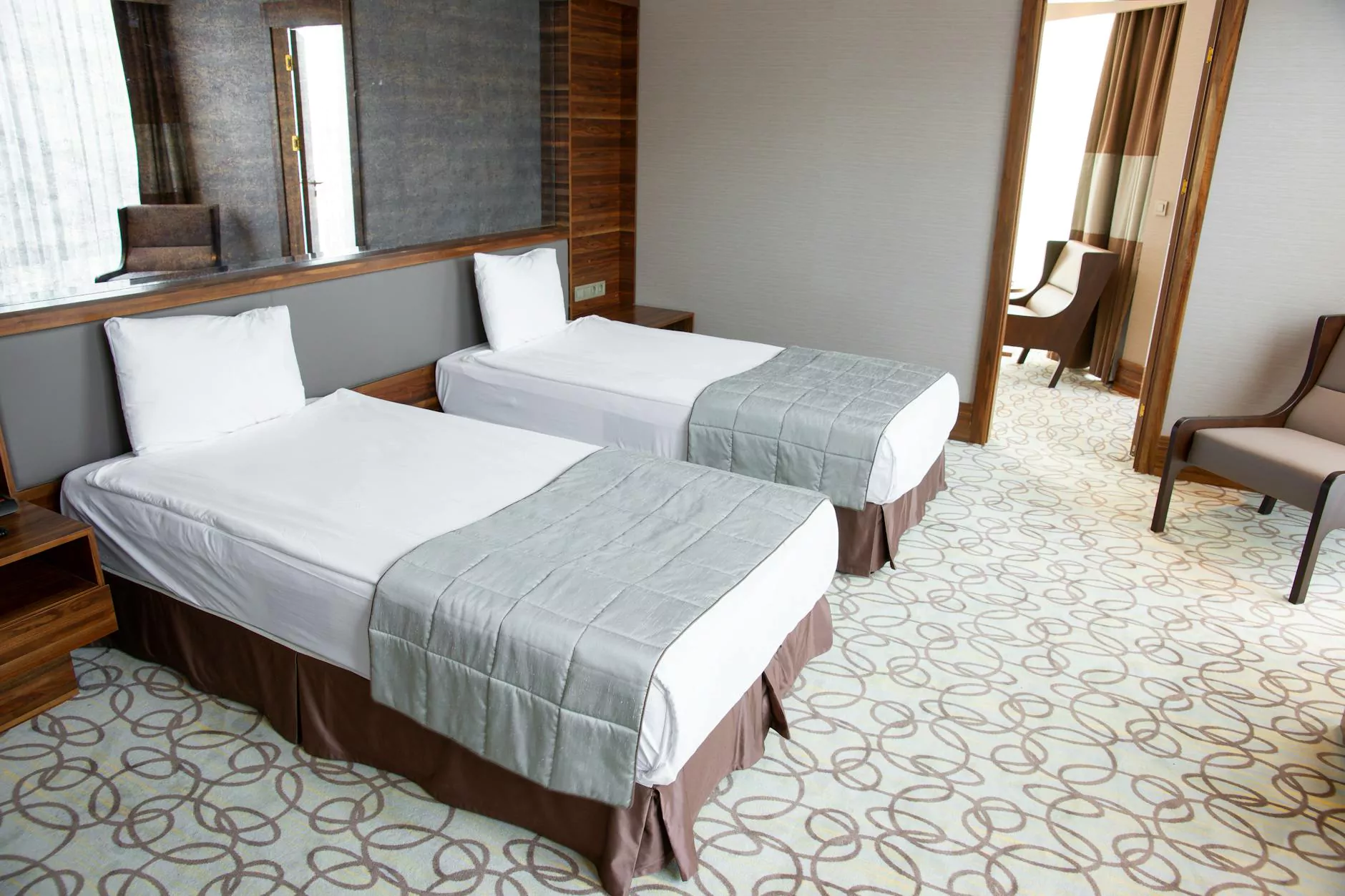 Experience Unparalleled Luxury with Fork + Rose
Welcome to Fork + Rose, your ultimate destination for luxury bedding and linens in Houston. We pride ourselves in curating the finest collection of exquisite products that elevate your home decor and provide a touch of opulence.
Transform Your Sleeping Experience with Premium Bedding
Your bedroom should be a sanctuary, a place where you can relax and rejuvenate. At Fork + Rose, we understand the importance of creating a comfortable and luxurious sleeping environment. Our extensive range of premium bedding options will exceed your expectations.
Indulge in Fringe Hand Towels
When it comes to luxury linens, our fringe hand towels are in a league of their own. Crafted with the finest materials and attention to detail, these towels embody sophistication and charm. The delicate fringe adds an elegant touch, making them a perfect addition to your bathroom or powder room.
Elevate Your Bed with High-Quality Sheets
Experience the unmatched comfort of our high-quality sheets. Made from premium fabrics, such as Egyptian cotton and silk, these sheets offer an indulgent and silky-smooth feel. Choose from a variety of thread counts and designs to find the perfect fit for your taste and sleep preferences.
Discover Luxurious Duvet Covers
Add a touch of sophistication to your bedroom with our luxurious duvet covers. Crafted with meticulous attention to detail, our collection features exquisite patterns and textures that will transform your bed into a work of art. Indulge in the ultimate comfort and style with our premium duvet covers.
Unparalleled Quality and Craftsmanship
At Fork + Rose, we believe in offering only the highest quality products. Each item in our luxury bedding and linens collection undergoes rigorous quality control, ensuring its durability and long-lasting beauty. We strive to provide you with pieces that will withstand the test of time.
Attention to Detail
From the impeccable stitching to the carefully selected materials, every aspect of our bedding and linens is crafted with precision. Our commitment to detail is what sets us apart, ensuring that you receive products of exceptional quality that exude luxury in every thread.
Personalized Service
At Fork + Rose, we believe in providing personalized service to each and every customer. Our knowledgeable and friendly team is here to guide you through the selection process, offering tailored recommendations based on your unique preferences and style. We strive to make your shopping experience seamless and enjoyable.
Visit Our Houston Showroom
Located in the heart of Houston, our showroom offers an immersive experience where you can explore our exquisite collection firsthand. Immerse yourself in luxury as you touch and feel our premium bedding and linens, making it easier to find the perfect pieces that complement your personal style.
Expert Consultation
Our knowledgeable team of experts is available to provide you with personalized guidance and expert advice. Whether you need assistance in choosing the right size, fabric, or design, we're here to ensure that you make an informed decision and find the perfect luxury bedding and linens for your home.
Convenient Location
Our Houston showroom is conveniently located in a prime area, making it easily accessible for local residents and visitors alike. Come and indulge in the world of luxury bedding and linens at Fork + Rose.
Experience the Luxury of Fork + Rose Today
Elevate your home decor with the finest luxury bedding and linens in Houston. Discover unparalleled comfort, exceptional craftsmanship, and personalized service at Fork + Rose. Transform your bedroom into a haven of opulence with our premium collection. Shop now and experience luxury like never before.
fringe hand towel
luxury bedding Houston
luxury linens Houston
premium bedding Houston
bedding store Houston
luxury home decor Houston