Mode Living Napkins - Elevate Your Dining Experience
Apr 29, 2023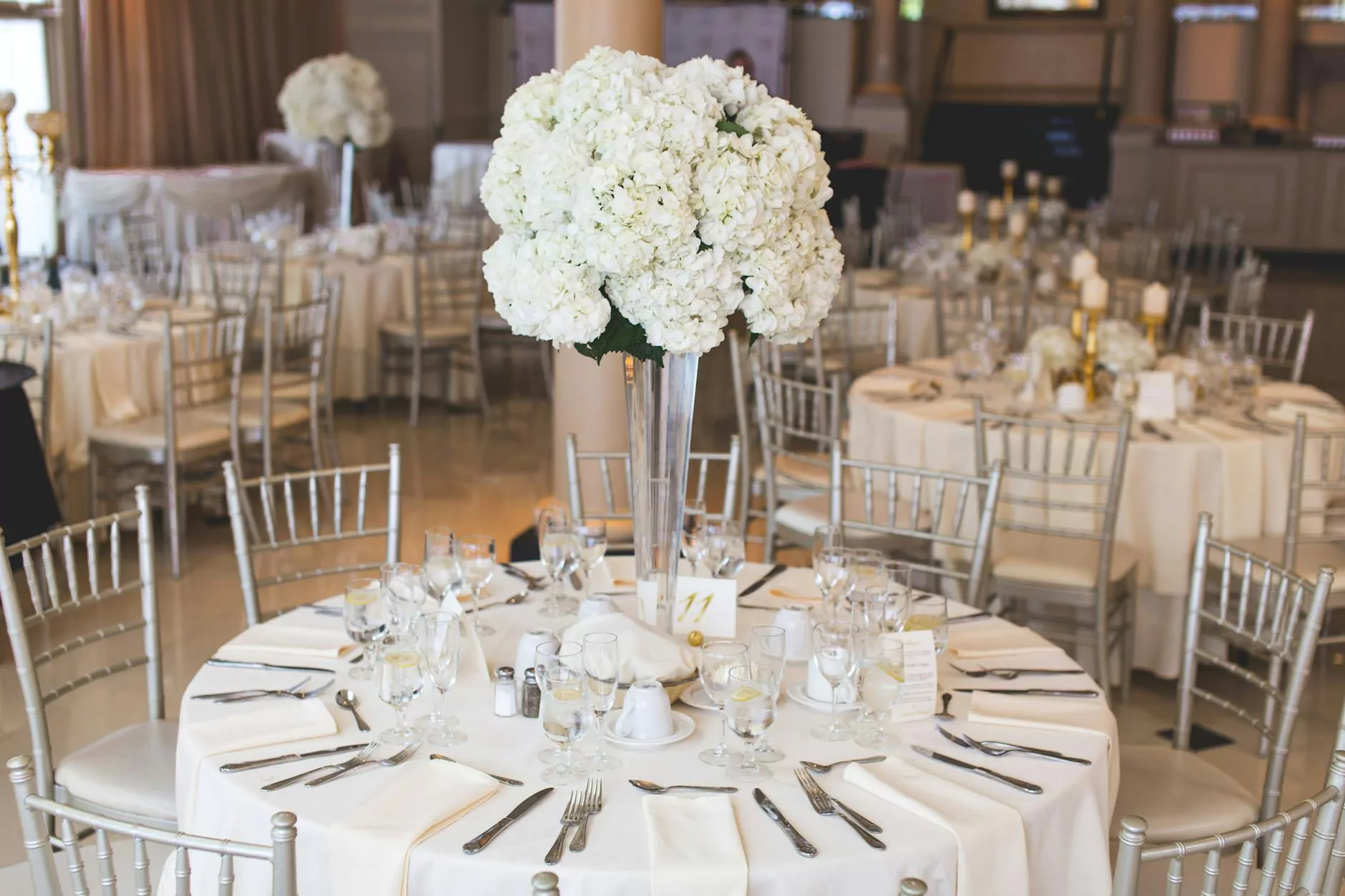 Discover the Magnificence of Fringe Hand Towels
Welcome to Fork + Rose, where you can explore our stunning collection of Mode Living napkins. We take pride in offering the finest fringe hand towels that can truly elevate your dining experience. Our exquisite selection of fringe hand towels combines beauty, functionality, and uncompromising quality, making them the perfect choice for any occasion.
Elevate Your Table Setting
At Fork + Rose, we understand the importance of creating a welcoming and stylish table setting. Our Mode Living napkins are carefully crafted to add a touch of sophistication to any dining space. Whether you're hosting a formal dinner party or enjoying a casual meal with loved ones, our fringe hand towels will undoubtedly enhance the overall ambiance.
Unparalleled Quality and Design
Our fringe hand towels are made with meticulous attention to detail, ensuring remarkable craftsmanship and durability. Mode Living is renowned for its dedication to excellence, and each napkin in our collection reflects this commitment. From intricate designs to vibrant colors, our fringe hand towels are a true work of art that will impress even the most discerning guests.
Choose from a Wide Range of Options
We believe in offering our customers a diverse selection to suit their unique preferences. Our Mode Living napkins come in various designs, colors, and sizes, allowing you to find the perfect match for your table decor. Whether you prefer a classic and elegant style or a contemporary and bold design, we have the fringe hand towel that will complete your vision.
Experience Luxury in Every Detail
When it comes to enhancing your dining experience, attention to detail is crucial. Our Mode Living fringe hand towels are crafted with the finest materials, ensuring a luxurious feel and exceptional absorbency. With their soft touch and exquisite fringe details, these hand towels add an element of indulgence that will make your guests feel truly pampered.
The Perfect Gift for Any Occasion
Looking for a special gift that combines elegance and functionality? Mode Living fringe hand towels make an ideal choice. Whether it's a wedding, anniversary, or housewarming celebration, our exquisite napkins are a captivating present that will be cherished for years to come. Show your loved ones how much you care by offering them a touch of luxury with our fringe hand towels.
Transform Your Dining Experience Today
Ready to take your dining experience to a whole new level? Browse our collection of Mode Living napkins at Fork + Rose and discover the perfect fringe hand towel for your table. With their exceptional quality, timeless designs, and luxurious appeal, our fringe hand towels will leave a lasting impression on both you and your guests. Elevate your table setting with Fork + Rose today.
Conclusion
Fork + Rose is your ultimate destination for the finest Mode Living napkins. Our fringe hand towels combine style, functionality, and uncompromising quality, allowing you to elevate your dining experience to new heights. Transform your table setting today and indulge in the luxury of our exquisite napkins. Choose Fork + Rose and embrace luxury at every meal.