Blue Stoneware Bowl
Apr 1, 2018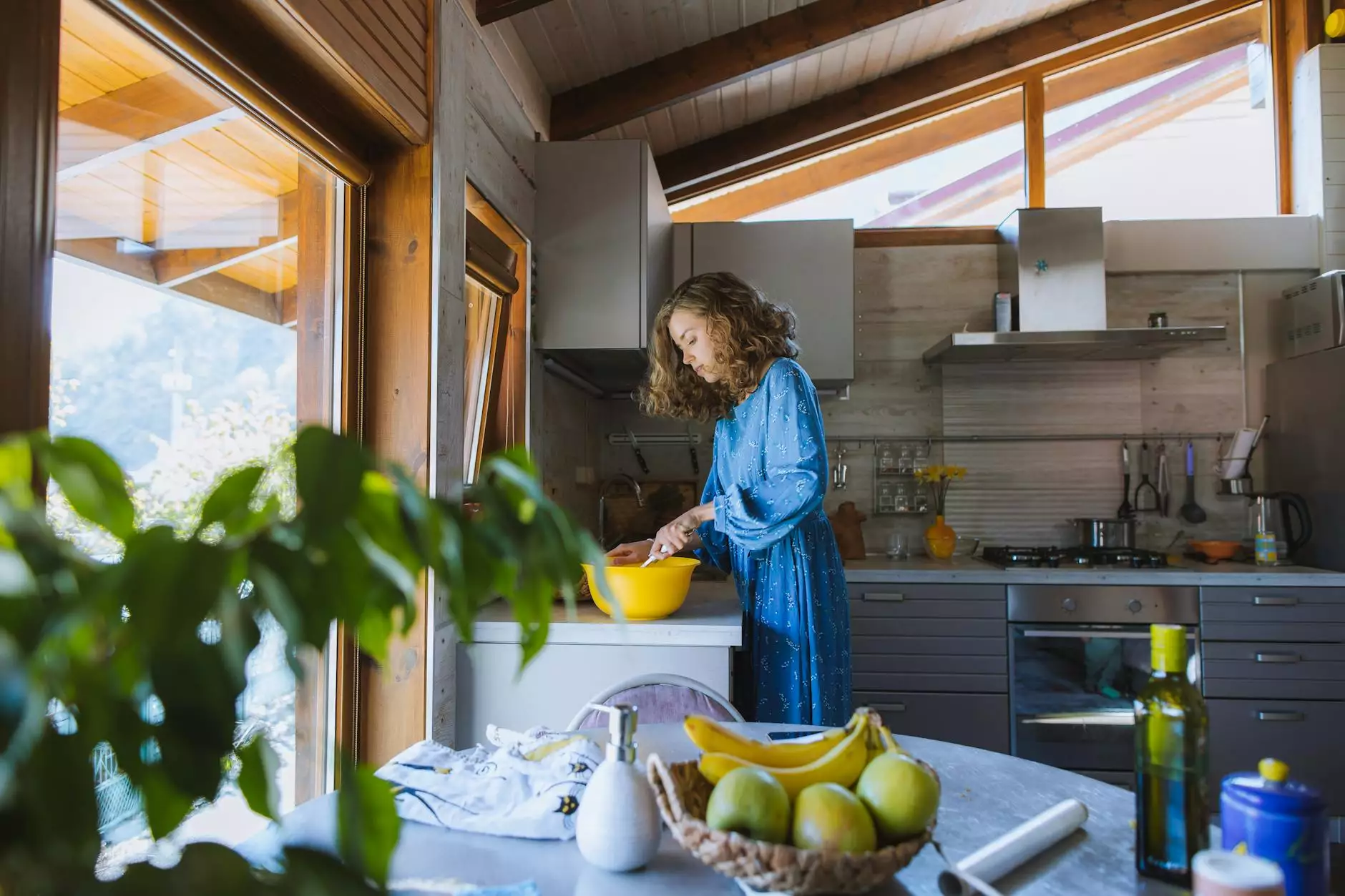 At Fork + Rose, we take pride in offering exquisite ceramic pieces that add a touch of elegance to your dining experience. Our Blue Stoneware Bowl is a stunning addition to any table setting, providing both functionality and aesthetic appeal. Made with utmost care and attention to detail, this handcrafted bowl is truly a work of art.
Elevate Your Table Settings
With its captivating hue and impeccable design, our Blue Stoneware Bowl effortlessly elevates the ambiance of any dining occasion. Whether you're hosting a casual brunch or a formal dinner party, this bowl adds a touch of sophistication to your table settings.
Featuring a mesmerizing glaze finish, each Blue Stoneware Bowl boasts its unique patterns and textures, making it a standout piece. The subtle variations in color further enhance its visual appeal, creating a sense of depth and character.
Superior Craftsmanship
Our Blue Stoneware Bowl is meticulously handcrafted by skilled artisans who take immense pride in their work. They use traditional techniques that have been passed down through generations, ensuring that each piece is of the highest quality.
Using premium stoneware clay, our artisans shape and mold each bowl with precision. The careful attention to detail can be seen in the seamless curves and fine edges. Our bowls are designed to be both functional and aesthetically pleasing, offering a perfect balance between form and function.
Versatility for Everyday Use
While the Blue Stoneware Bowl is undeniably beautiful, it is also highly practical. Its generous size and deep design make it perfect for serving soups, salads, pastas, and more. The sturdy construction ensures that it can withstand daily use while retaining its beauty and functionality.
Whether you're enjoying a cozy family dinner or entertaining guests, our Blue Stoneware Bowl is a versatile addition to your culinary arsenal. Its timeless design seamlessly integrates with various table settings, allowing you to create unforgettable dining experiences.
A Perfect Gift
If you're searching for the ideal gift for a loved one, our Blue Stoneware Bowl is an excellent choice. Its timeless appeal and exceptional craftsmanship make it a thoughtful present for birthdays, anniversaries, housewarmings, and other special occasions.
Each bowl is carefully packaged to ensure its safe delivery. When you present someone with our Blue Stoneware Bowl, you're not just giving them a beautifully crafted piece; you're also gifting them a treasured keepsake that will be cherished for years to come.
Shop Fork + Rose
Fork + Rose is dedicated to curating a collection of unique and elegant tableware. Our Blue Stoneware Bowl is just one of the many exceptional pieces we offer. Explore our website to discover other handcrafted creations that will elevate your dining experience.
As a boutique retailer, we prioritize quality and customer satisfaction. Each item in our collection is carefully selected to ensure its excellence. When you shop at Fork + Rose, you can trust that you're investing in premium products that will enhance your home and create lasting memories.
Conclusion
Our Blue Stoneware Bowl is more than just a functional tableware item - it's a statement piece that exudes sophistication and elegance. From the superior craftsmanship to its versatility, this handcrafted bowl is designed to impress.
Elevate your table settings with the Blue Stoneware Bowl from Fork + Rose. It embodies the perfect blend of beauty and functionality, enabling you to create memorable dining experiences for yourself and your loved ones. Shop our collection today and discover the art of dining.