Transform Your Outdoor Space with the Ritz ALU Outdoor Patio Dining Collection
Feb 22, 2019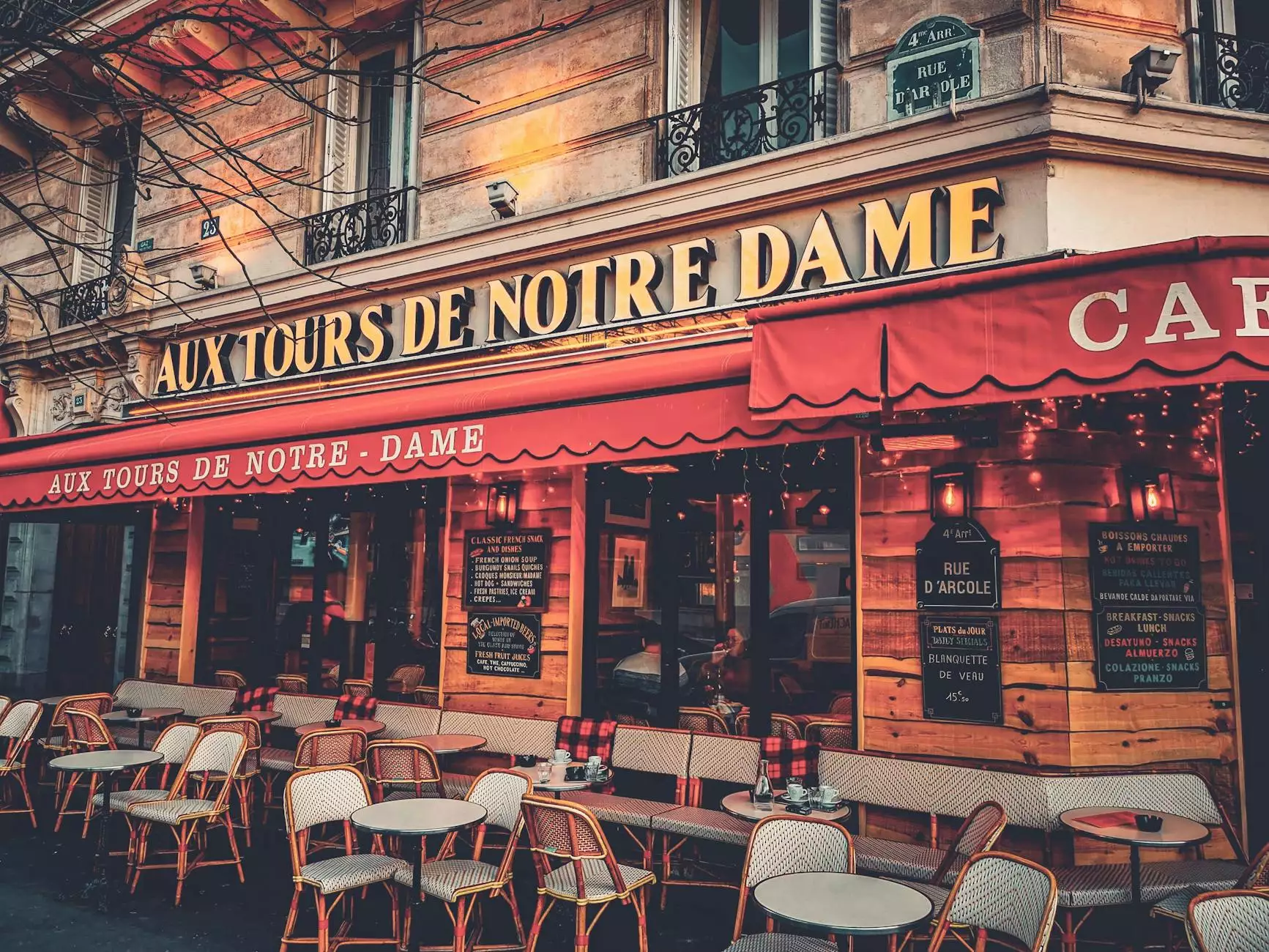 Welcome to Fork + Rose, your premier destination for exquisite outdoor furniture. We are proud to introduce our Ritz ALU Outdoor Patio Dining collection, curated to elevate your outdoor living experience. Crafted with the finest materials and meticulous attention to detail, our aluminum and rope dining sets epitomize luxury, comfort, and style.
Unparalleled Design and Durability
At Fork + Rose, we believe that outdoor furniture should seamlessly blend expression, functionality, and durability. The Ritz ALU Outdoor Patio Dining collection embodies these principles, featuring premium-grade materials and iconic design elements. Our dining sets are meticulously crafted from lightweight yet sturdy aluminum, ensuring longevity and weather resistance. The use of high-quality rope in the construction adds a touch of elegance and provides exceptional comfort.
Immerse Yourself in Luxurious Comfort
When it comes to outdoor dining, comfort is paramount. Our Ritz ALU Outdoor Patio Dining collection offers ergonomically designed chairs and spacious tables that allow you to indulge in hours of relaxation and culinary delights. The chairs feature plush cushions that are both water and fade resistant, guaranteeing optimal comfort in any weather condition. Experience the perfect balance of support and luxury as you unwind and entertain in style.
Elevate Your Outdoor Aesthetics
Your outdoor space is an extension of your personal style, and the Ritz ALU Outdoor Patio Dining collection is designed to enhance its visual appeal. Our dining sets exhibit a harmonious blend of sleek aluminum frames and stunning rope detailing, creating a sophisticated and contemporary look. Whether you have a modern, minimalist, or classic aesthetic, our collection complements a wide range of design preferences.
Seamless Functionality for Effortless Entertaining
Entertaining family and friends is an art, and our Ritz ALU Outdoor Patio Dining collection provides the perfect canvas. The tables in this collection feature spacious surfaces, allowing ample room for feasts and gatherings. Additionally, the lightweight aluminum construction makes it easy to rearrange furniture according to your needs. Experience the convenience of hosting unforgettable outdoor events without compromising on style or usability.
Unleash Your Creative Expression
With the Ritz ALU Outdoor Patio Dining collection, the possibilities for customization are endless. Our dining sets are available in a variety of modern and timeless color options, allowing you to curate a space that reflects your unique personality and taste. Whether you prefer bold, vibrant hues or subtle, neutral tones, our collection empowers you to create an outdoor oasis that is as individual as you are.
Experience Exceptional Value
At Fork + Rose, we are committed to delivering exceptional value to our customers. Our Ritz ALU Outdoor Patio Dining collection showcases the perfect blend of luxury, functionality, and affordability. We source our materials responsibly, ensuring that each piece is crafted with integrity and sustainability in mind. Invest in our dining sets and enjoy years of outdoor dining experiences that are both unforgettable and environmentally responsible.
Explore the Ritz ALU Outdoor Patio Dining Collection Today
Discover the Ritz ALU Outdoor Patio Dining collection at Fork + Rose and elevate your outdoor space to new heights. Shop now and indulge in the luxury, comfort, and style that our dining sets offer. Experience alfresco dining like never before and create memories that will last a lifetime. Choose Fork + Rose for unrivaled quality and outstanding customer service.