Welcome to Fork + Rose's Furniture Collection
Jul 17, 2021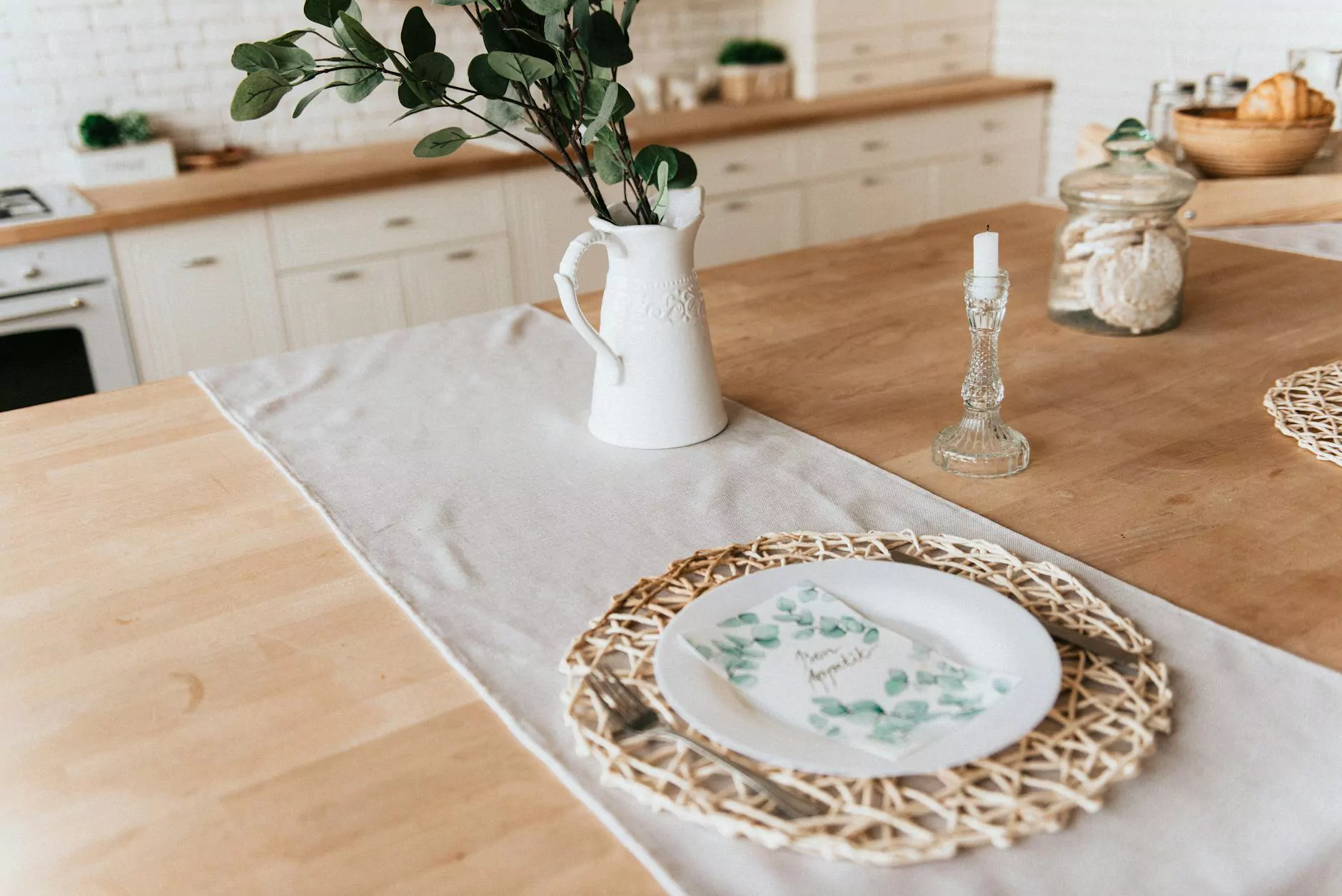 Handpicked Furniture Pieces Designed to Elevate Your Home Decor
If you're looking for beautifully crafted and premium-quality furniture to enhance the aesthetic appeal of your living spaces, you've come to the right place. Fork + Rose's Furniture Collection offers an extensive range of meticulously curated pieces that will transform your home into a haven of comfort and style.
Unparalleled Quality and Style
At Fork + Rose, we understand that furniture is an essential element of any home. It not only serves a functional purpose but also contributes to the overall ambiance and charm. That is why we have carefully selected each and every item in our Furniture Collection, prioritizing outstanding quality, impeccable craftsmanship, and timeless design.
Exquisite Designs for Every Living Space
Whether you're furnishing your living room, bedroom, dining area, or office, our collection offers a wide array of options to suit your unique preferences. From classic and elegant to modern and minimalist, we have furniture pieces that will seamlessly blend into any interior style.
Comfort and Durability Combined
Our furniture isn't just about appearance; it is designed with your comfort and convenience in mind. Each piece is carefully constructed using premium materials, ensuring durability and long-lasting performance. We prioritize comfort without compromising on style, so you can enjoy both aesthetic beauty and comfort in your day-to-day life.
Discover Your Perfect Furniture Piece
With Fork + Rose's Furniture Collection, you have a wealth of options to find the perfect piece that will enhance your home's appeal. Whether you prefer plush sofas, elegant dining tables, stylish bed frames, or functional office desks, our collection has something to cater to every taste and need.
Enhance Your Living Room
Your living room is the heart of your home, where you relax and entertain guests. Make a statement with our stunning selection of sofas, coffee tables, and accent chairs. Create a cozy ambiance that reflects your personal style and impresses everyone who enters your home.
Sofas: The Epitome of Comfort and Style
Choose from our range of luxurious sofas made with top-grade upholstery and carefully crafted to provide unparalleled comfort. Whether you prefer a modern sectional sofa or a timeless Chesterfield design, we have the perfect option that will become the focal point of your living room.
Coffee Tables: Functional and Chic
Add a touch of elegance to your living room with our stylish coffee tables. Crafted from high-quality materials such as solid wood and tempered glass, these tables not only offer a convenient surface for your beverages and snacks but also serve as statement pieces that elevate your interior design.
Accent Chairs: Make a Bold Statement
Add personality and flair to your living space with our collection of accent chairs. From cozy armchairs to sleek and modern designs, these chairs not only provide additional seating but also become eye-catching focal points that enhance the overall aesthetic of your room.
Elevate Your Bedroom Experience
Your bedroom should be a sanctuary, a place where you can unwind and recharge. Create the perfect ambiance with our carefully selected bedroom furniture, including bed frames, nightstands, and dressers.
Bed Frames: Experience Unmatched Comfort
Choose from our range of exquisite bed frames, crafted with precision and designed to provide the utmost comfort for a restful night's sleep. Explore our selection of modern platform beds, elegant upholstered frames, and timeless wooden designs to find the perfect match for your personal style.
Nightstands: Stylish Functionalities
Add convenient storage and a touch of sophistication to your bedroom with our range of nightstands. From sleek and minimalist options to those with ample drawers and shelves, our nightstands combine functionality with impeccable design, giving you the perfect place to store your nighttime essentials.
Dressers: Organize with Style
Keep your clothing and accessories neatly organized with our collection of dressers. Our thoughtfully designed dressers offer ample storage space, while their elegant craftsmanship adds a touch of refinement to your bedroom décor.
Create an Inviting Dining Space
Your dining area is where friends and family gather to share meals and create lasting memories. Discover our selection of dining tables, chairs, and sideboards to create an inviting space that reflects your unique style and fosters warm conversations.
Dining Tables: Set the Stage for Memorable Meals
Choose from our range of dining tables, crafted with precision and designed to cater to your every need. From expandable options for large gatherings to compact tables for cozy dinners, our collection offers a variety of shapes, sizes, and finishes to suit your dining space perfectly.
Dining Chairs: Style Meets Comfort
Complete your dining set with our stylish and comfortable dining chairs. Whether you prefer upholstered chairs or classic wooden designs, our selection ensures that you and your guests can enjoy every meal in utmost comfort and style.
Sideboards: Functional Elegance
Add storage and elegance to your dining space with our range of beautifully crafted sideboards. These versatile pieces not only provide ample space to store your dinnerware and linens but also serve as stunning focal points that enhance the overall aesthetic of your dining area.
An Inspiring Workspace
Your office should be a place that promotes productivity and inspires creativity. Explore our collection of office desks, chairs, and storage solutions to create a workspace that combines functionality and style.
Office Desks: Efficient and Stylish
Choose from our range of office desks designed to meet the demands of modern work environments. From spacious executive desks to compact writing desks, our collection offers a variety of options that prioritize functionality without compromising on design aesthetics.
Office Chairs: Comfort for Productivity
Invest in your comfort and productivity with our selection of ergonomic office chairs. Designed to provide superior support and promote good posture, these chairs ensure that you can focus on your tasks without compromising on comfort.
Storage Solutions: Organize with Ease
Create a clutter-free workspace with our range of stylish and functional storage solutions. From bookcases to filing cabinets, our collection offers various options to keep your essential documents and supplies organized and within reach.
Transform Your Home with Fork + Rose's Furniture Collection
At Fork + Rose, we believe that every home deserves furniture that reflects its owners' unique style and offers unmatched comfort and quality. With our carefully selected Furniture Collection, you can elevate your living spaces to new heights of sophistication and elegance.
Explore our wide range of furniture options online at forkandrose.com/collections/furniture and experience the Fork + Rose difference. Let us help you create a home that truly inspires.