Coyuchi Bath Robes: Luxurious Comfort for Unmatched Style
May 2, 2021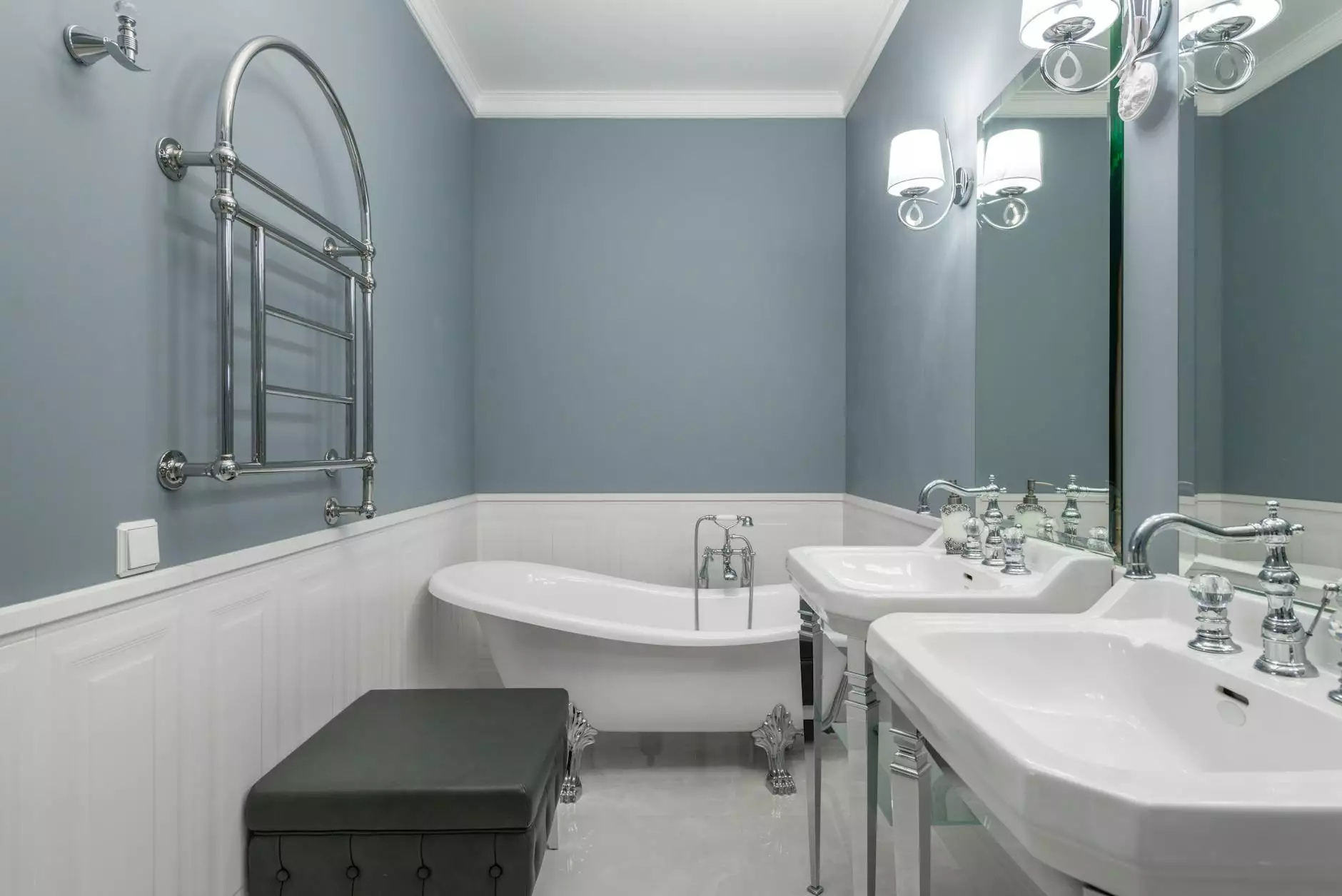 Welcome to Fork + Rose, your ultimate destination for premium bath accessories. Our exclusive collection of Coyuchi bath robes and fringe hand towels is designed to provide you with the most luxurious and comforting experiences. Explore our exceptional range of products and indulge in the ultimate bathing luxury.
Bath Robes that Exude Elegance
At Fork + Rose, we understand the importance of comfort and style in your daily routine. Our Coyuchi bath robes are meticulously crafted with the finest materials, ensuring optimum softness and durability. Each robe is thoughtfully designed to provide you with the utmost comfort, allowing you to elevate your relaxation to new heights.
From plush terry cloth robes to lightweight organic cotton options, our collection caters to diverse preferences and needs. The attention to detail in the design and stitching of our bath robes sets them apart, ensuring a perfect fit and long-lasting quality.
The Perfect Fringe Hand Towel
Enhance your bathing experience with our exquisite fringe hand towels. Crafted with precision, these hand towels exemplify sophistication and luxury. The intricate fringe details add a touch of elegance to your bathroom decor, elevating it to a whole new level of style.
The fringe hand towels in our collection are not just visually appealing but also highly functional. Made from premium materials, they provide exceptional absorbency and softness, making them ideal for everyday use. Wrap yourself in the plush comfort of these hand towels and enjoy a pampering experience like no other.
Unparalleled Quality
At Fork + Rose, we believe in offering only the highest quality products to our customers. Our Coyuchi bath robes and fringe hand towels are handpicked for their superior craftsmanship and luxurious feel. We understand that your comfort is paramount, and that is why we source our products from renowned brands known for their commitment to excellence.
Immerse yourself in the softness of the fabrics, crafted with attention to detail and a focus on providing you with the ultimate bathing experience. Whether you are looking for a cozy robe to wrap yourself in after a long bath or a towel that adds a touch of opulence to your bathroom decor, Fork + Rose has you covered.
Transform Your Bathing Ritual
Indulging in luxurious bath accessories can turn your daily bath into a rejuvenating and pampering ritual. At Fork + Rose, we strive to bring you the finest selection of bath robes and hand towels that elevate your bathing experience to new heights. Our collection combines exceptional quality, impeccable style, and unparalleled comfort.
Discover the perfect Coyuchi bath robe or fringe hand towel for you and transform your routine into a luxurious ritual. Shop now at Fork + Rose and experience the incomparable joy of true bathing luxury.
Shop Now for Unbeatable Comfort and Style
Upgrade your bath accessories collection with the finest Coyuchi bath robes and fringe hand towels available at Fork + Rose. With our commitment to quality and excellence, you can trust that every product you purchase from us will be a testament to luxury and sophistication. Elevate your bathing experience now and enjoy true comfort and style.
Visit Fork + Rose today and explore our exclusive collection. From our incredibly soft bath robes to our elegant fringe hand towels, you'll find everything you need to create a lavish bathing environment. Experience the difference of exceptional quality and shop now!