Acrylic & Nickel Round Wall Mirror
Jul 29, 2022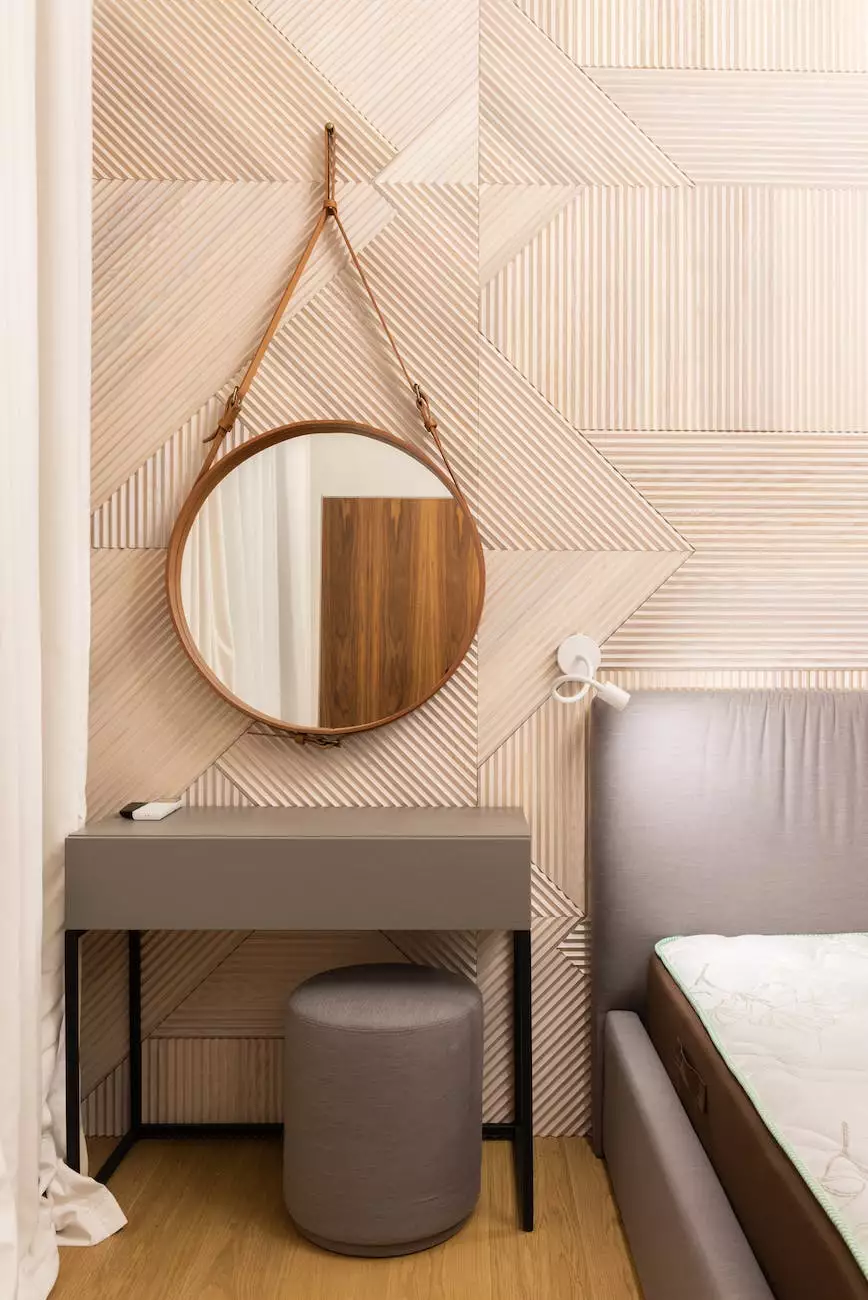 Thank you for visiting Fork + Rose, your ultimate destination for premium home decor. We are thrilled to present our stunning Acrylic & Nickel Round Wall Mirror, a masterpiece designed to elevate your living space.
Elevate Your Home Decor
Our Acrylic & Nickel Round Wall Mirror is a perfect blend of style and functionality. Its unique design and exquisite craftsmanship make it a standout piece that complements any interior. Whether you have a modern, contemporary, or traditional setting, this mirror will effortlessly enhance the aesthetic appeal of your space.
Exceptional Quality
At Fork + Rose, we believe in delivering nothing but the highest quality products. Our Acrylic & Nickel Round Wall Mirror is no exception. It is meticulously crafted using premium materials, ensuring durability and long-lasting beauty. The mirror features a nickel frame that adds a touch of elegance, while the acrylic detailing enhances its visual appeal.
Enhance Your Space
With its sleek and timeless design, this round wall mirror is versatile and can be seamlessly integrated into any room. Hang it in your living room to create an illusion of more space and reflect natural light, or adorn your bedroom with it to add a touch of sophistication. The possibilities are endless, and the mirror becomes a focal point wherever it is placed.
Unmatched Style
The Acrylic & Nickel Round Wall Mirror is a statement piece that exudes luxury and style. Its round shape adds a touch of softness to your decor, while the nickel finish provides a contemporary twist. The clear acrylic detailing on the frame adds a modern touch, making it the perfect addition to your home.
Easy Installation
Installing our Acrylic & Nickel Round Wall Mirror is a breeze. It comes with all the necessary hardware, making the installation process quick and hassle-free. Hang it securely on your wall and transform your space instantly.
Customer Satisfaction Guaranteed
At Fork + Rose, customer satisfaction is our top priority. We strive to provide exceptional products that exceed your expectations. We offer a worry-free shopping experience with easy returns and dedicated customer support. Trust us to deliver on our promise of quality and style.
Experience the Elegance
Make a statement with our Acrylic & Nickel Round Wall Mirror. Explore our collection at Fork + Rose and discover the perfect piece that adds elegance and sophistication to your home. Elevate your home decor with our meticulously designed mirror today.