Bathroom Accessories
Mar 14, 2018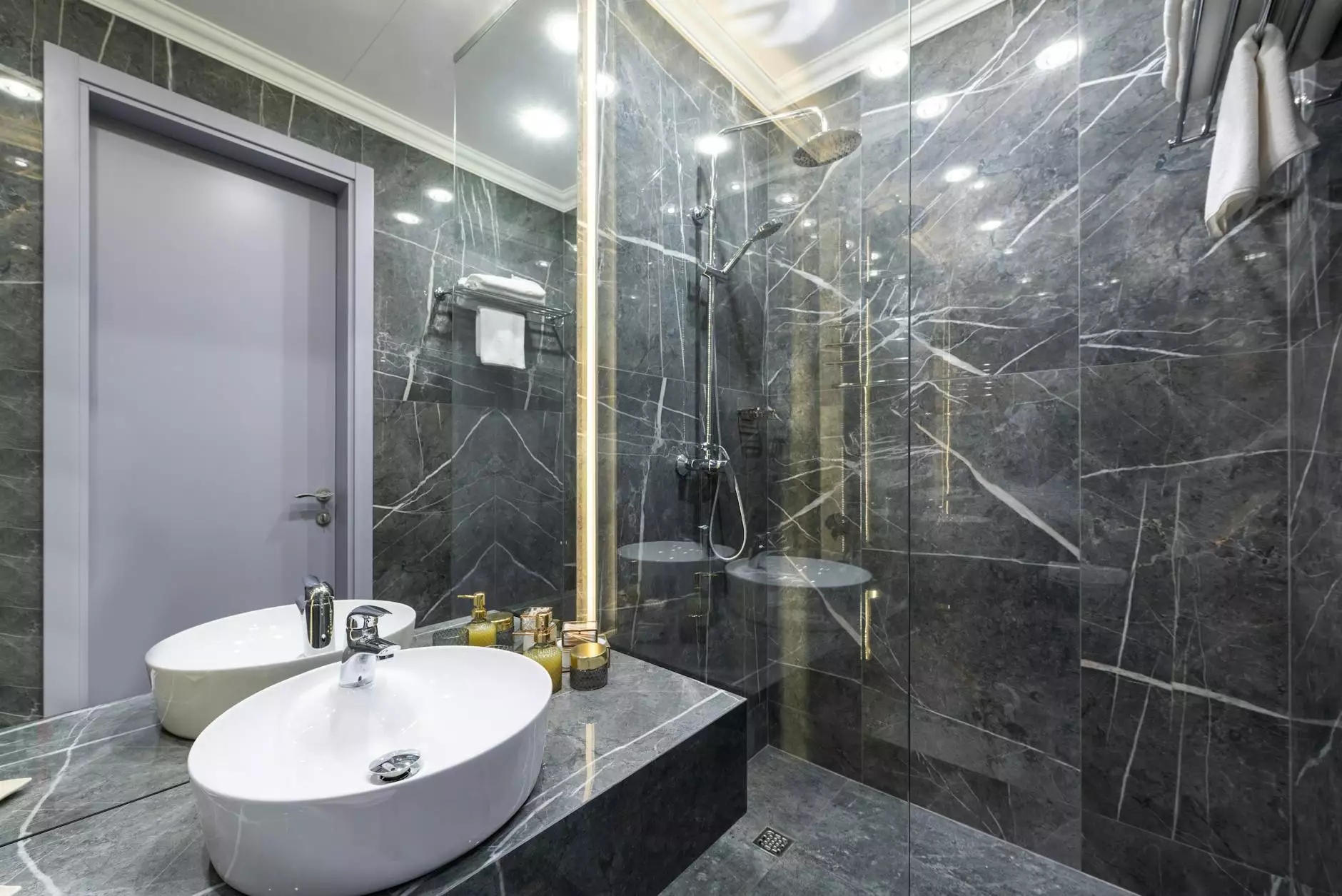 Elevate Your Bathroom Decor with Fork + Rose
Welcome to Fork + Rose, your ultimate destination for the finest bathroom accessories. Our extensive collection features a wide range of premium products designed to enhance your bathroom's functionality and aesthetic appeal. Whether you're looking for soap dispensers, towel holders, or other essential items, we have everything you need to create a luxurious bathing experience.
Transform Your Bathroom into a Luxurious Retreat
Your bathroom is more than just a functional space. It's a place where you can relax, rejuvenate, and indulge in self-care. At Fork + Rose, we understand the importance of creating a serene and stylish environment that reflects your personal taste. Our bathroom accessories are carefully curated to bring beauty and functionality into every corner of your space.
Elegant and Functional Soap Dispensers
Our soap dispensers are not only practical but also add a touch of elegance to your bathroom. Crafted from high-quality materials such as glass, ceramic, and stainless steel, our soap dispensers are designed to withstand daily use while exuding timeless beauty. Choose from a variety of styles, including wall-mounted, countertop, and freestanding options, to find the perfect match for your bathroom decor.
Stylish and Space-Saving Towel Holders
Keep your towels organized and within reach with our stylish towel holders. From sleek wall-mounted racks to space-saving towel stands, our collection offers a range of innovative solutions for all types of bathrooms. Made from durable materials like brass, chrome, and wood, our towel holders combine functionality with aesthetics, elevating the overall look of your bathroom.
Luxurious Bath Mats and Rugs
Add a soft and luxurious touch to your bathroom floor with our bath mats and rugs. Crafted with utmost care, our collection features a variety of sizes, colors, and patterns to suit any bathroom style. Made from premium materials such as cotton, bamboo, and microfiber, our bath mats provide comfort, absorbency, and durability, ensuring a delightful experience every time you step out of the shower.
Organize with Style using Vanity Trays and Baskets
Clutter-free surfaces create a sense of tranquility in your bathroom. Our vanity trays and baskets help you organize your essentials while adding a touch of elegance. Made from materials like marble, metal, and acrylic, our vanity trays and baskets blend seamlessly with your bathroom decor, providing a chic storage solution for your toiletries, fragrances, and other items.
Add Finishing Touches with Bathroom Decor
No bathroom is complete without the right decor accents. Explore our collection of bathroom decor items such as wall art, mirrors, candles, and more to add the perfect finishing touches to your space. From minimalist designs to intricate details, our decor pieces reflect sophistication and style, turning your bathroom into a work of art.
Shop the Finest Bathroom Accessories at Fork + Rose
At Fork + Rose, we believe that every element in your bathroom should exude elegance, functionality, and quality craftsmanship. Our meticulous selection process ensures that each product in our collection meets the highest standards of excellence. Discover the art of luxurious living and elevate your bathroom decor with Fork + Rose today.