Barclay Butera Mirrors - Elevate Your Space with Timeless Elegance
Apr 8, 2021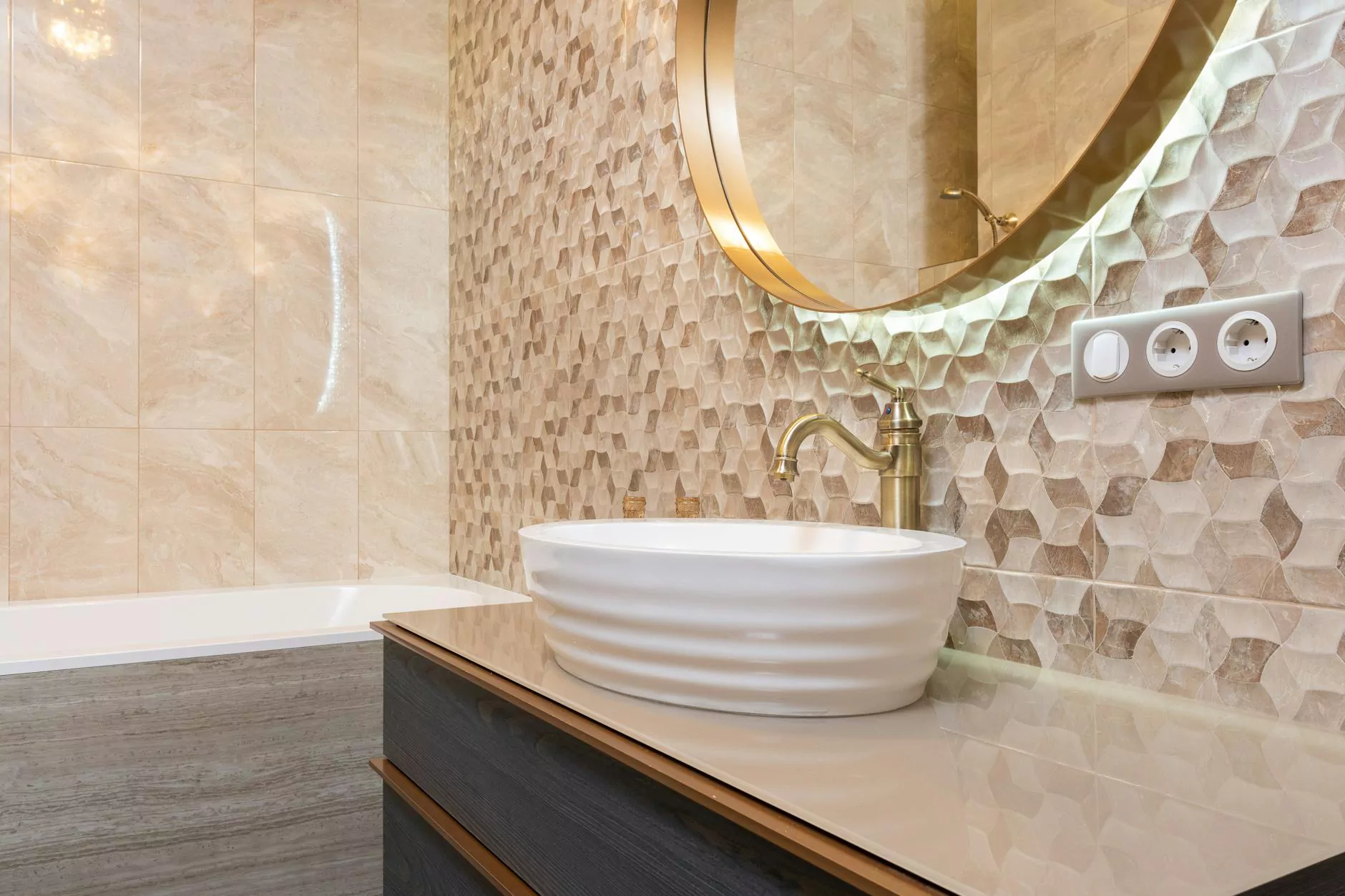 Welcome to Fork + Rose, your premier destination for exquisite home decor. If you're in search of high-quality mirrors that effortlessly combine style and function, you've come to the right place. Explore our extensive collection of Barclay Butera mirrors and discover the perfect piece to enhance the beauty and sophistication of your space.
Unmatched Quality and Craftsmanship
At Fork + Rose, we believe in providing our customers with products of exceptional quality. Barclay Butera mirrors are renowned for their impeccable craftsmanship, attention to detail, and timeless designs. Each mirror is meticulously crafted using the finest materials, ensuring longevity and durability.
A Mirror for Every Style
No matter your aesthetic preferences, you'll find a Barclay Butera mirror that perfectly complements your style. Our collection features a diverse range of designs, from coastal-inspired pieces to glamorous, statement-making mirrors. Whether you're looking to create a relaxed beachside retreat or a luxurious and refined space, our mirrors offer endless possibilities.
Transform Your Space with Reflection and Light
A well-placed mirror has the power to transform any room, adding depth, dimension, and a touch of elegance. Our selection of Barclay Butera mirrors has been carefully curated to provide you with a variety of options to suit your specific needs. Whether you're looking to make a small room appear larger, brighten up a dark corner, or simply elevate the overall ambiance, our mirrors are the perfect solution.
Enhance Every Room with Style and Function
Barclay Butera mirrors are not only visually stunning but also highly functional. They serve as more than just reflective surfaces but also as decorative accents that can enhance the style and functionality of any room. Whether you're adorning your living room, bedroom, bathroom, or entryway, a carefully chosen mirror from our collection will elevate the space with its exceptional design and practicality.
Attention to Detail
Barclay Butera mirrors are known for their attention to detail, ensuring that every aspect of the mirror is flawlessly executed. From the intricately carved frames to the hand-applied finishes, each mirror exhibits the brand's commitment to producing pieces that are both visually striking and of the highest quality.
Stay Timeless with Barclay Butera
Barclay Butera mirrors are designed to stand the test of time, both in terms of style and durability. With their classic yet contemporary designs, these mirrors will never go out of style, making them a savvy investment for your home. Trust in the timeless elegance of Barclay Butera mirrors to enhance the aesthetic appeal of your space for years to come.
Shop Barclay Butera Mirrors at Fork + Rose
Ready to elevate your space with the beauty and sophistication of Barclay Butera mirrors? Visit Fork + Rose today and explore our wide selection of exquisite mirrors. With our user-friendly online store, it's easy and convenient to find the perfect mirror for your home. Shop now and transform your space into a haven of timeless elegance.