8' Foot Artificial Christmas Trees - Fork + Rose
Jul 29, 2022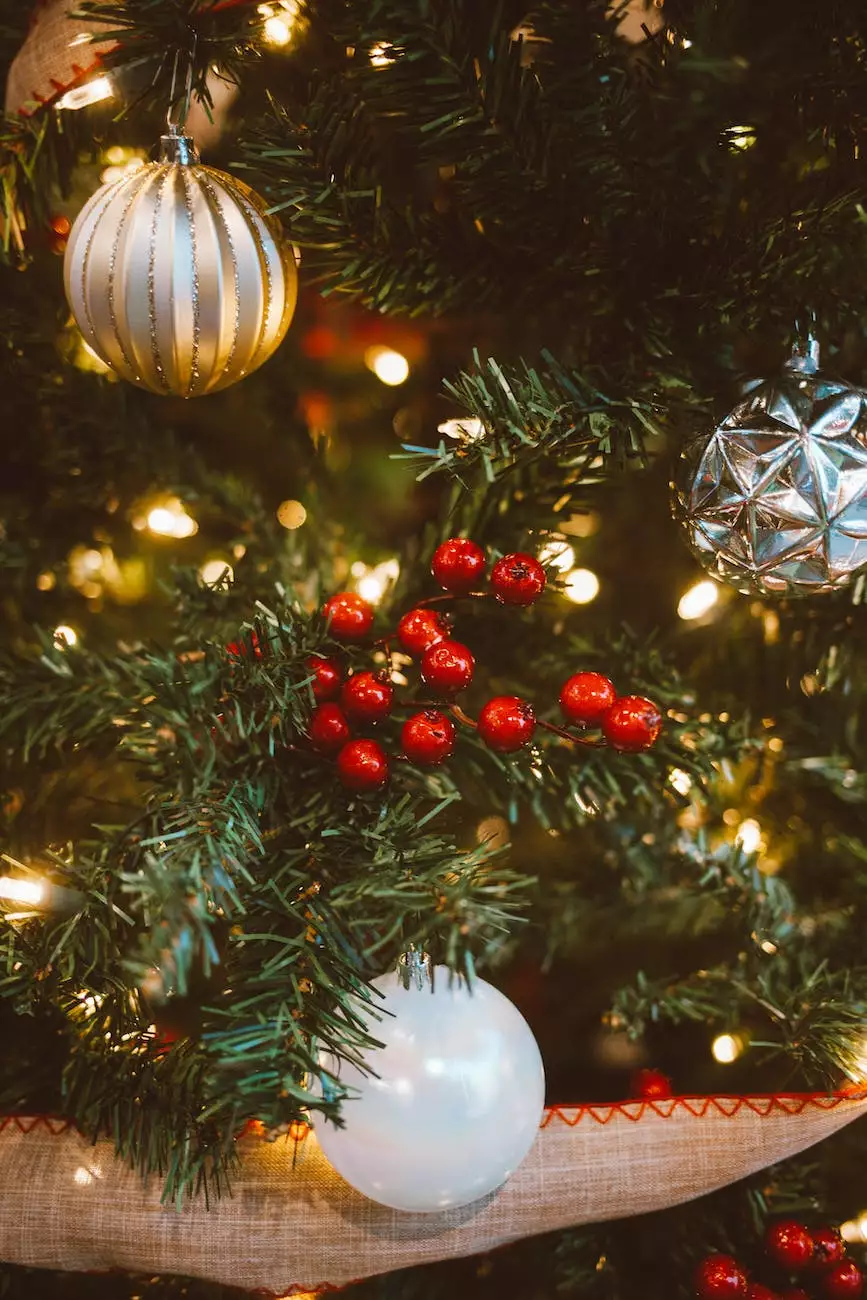 Discover the Finest Collection of 8' Foot Artificial Christmas Trees on Long Island
Welcome to Fork + Rose, your ultimate destination for exquisite Christmas decorations. If you are in search of a stunning 8-foot artificial Christmas tree on Long Island, your search ends here. Our carefully curated collection boasts a wide range of high-quality and lifelike trees that will bring the spirit of the holiday season to your home.
Unmatched Quality and Realistic Beauty
At Fork + Rose, we understand the importance of a well-crafted Christmas tree that adds elegance and charm to your festive celebrations. Our 8' foot artificial Christmas trees are meticulously designed to capture the essence of real trees, ensuring a lifelike appearance that will impress both friends and family.
With attention to detail and superior craftsmanship, our trees showcase lush branches, vibrant foliage, and sturdy construction. Made from premium materials, these trees provide the perfect backdrop for your cherished ornaments and decorations.
Pre-Lit and Unlit Options to Suit Your Preference
We offer both pre-lit and unlit 8-foot artificial Christmas trees to cater to your personal style and convenience. Our pre-lit trees come beautifully adorned with clear or multicolored lights, eliminating the need for tangled cords and tedious decorating. Simply plug in and enjoy the mesmerizing glow.
If you prefer to add your own personal touch, our unlit trees provide a blank canvas awaiting your creative vision. Adorn them with your favorite lights and ornaments, and let your unique style shine through.
Stress-Free Set Up and Maintenance
Designed with your convenience in mind, our 8' foot artificial Christmas trees are easy to assemble and disassemble, saving you time and effort. The sturdy and durable construction ensures stability throughout the holiday season.
Additionally, our trees require minimal maintenance, allowing you to focus on what matters most – creating joyous memories with your loved ones. Say goodbye to fallen needles and the hassle of watering, and embrace the simplicity of an artificial tree that retains its beauty year after year.
Make Your Holiday Season Merry and Bright
Transform your home into a winter wonderland with an 8' foot artificial Christmas tree from Fork + Rose. Whether you prefer a traditional green tree or a snow-kissed beauty, our collection offers a variety of styles and designs to suit your taste.
From classic to contemporary, our trees are sure to become the centerpiece of your holiday decorations. With their impressive height and lifelike appearance, they create a magical atmosphere that will captivate your guests and leave a lasting impression.
Unleash Your Creativity
Get ready to unleash your creativity and bring your holiday vision to life. Our 8' foot artificial Christmas trees provide a perfect canvas for your imagination. Embellish them with twinkling lights, shimmering garlands, and delicate ornaments to create a personalized masterpiece that reflects your unique style.
Whether you prefer a minimalist aesthetic or a lavish display, our trees offer the ideal foundation for your creativity to flourish. Explore our vast assortment of decorations and accessories to find the perfect accompaniments for your tree.
Order Your Perfect 8' Foot Artificial Christmas Tree Today
Don't wait any longer to elevate your holiday celebrations with a magnificent 8' foot artificial Christmas tree. Visit Fork + Rose today to browse our extensive collection and find your perfect match. With our commitment to superior quality and exceptional customer service, you can trust us to make your holiday season truly unforgettable.