6-7' Artificial Christmas Trees
Oct 21, 2021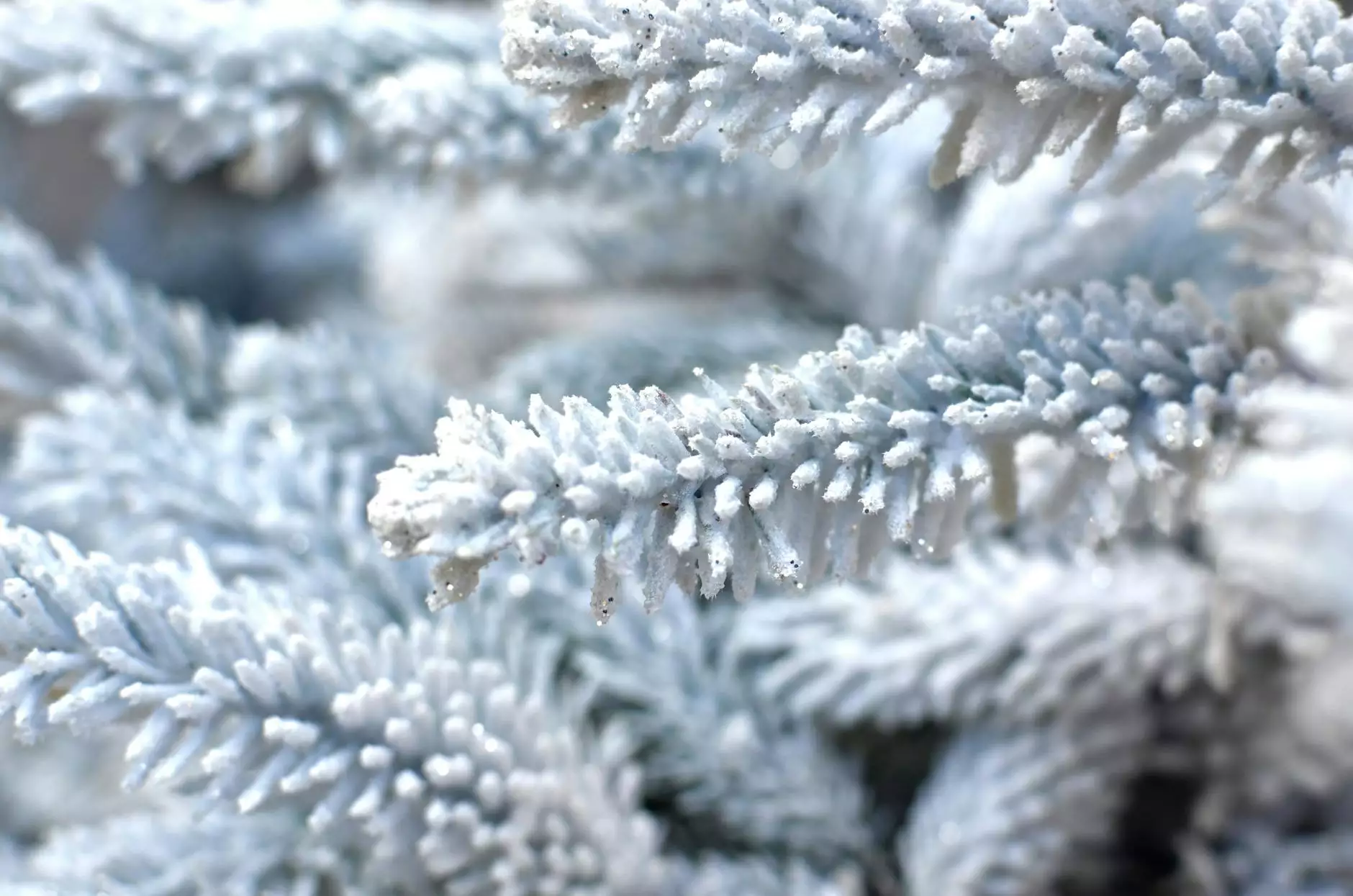 Discover Our Exquisite Collection
Welcome to Fork + Rose, where we bring you the finest selection of 6-7' artificial Christmas trees. Set the perfect holiday scene in your home with our lifelike and beautifully crafted trees. Our collection is curated with utmost care to ensure that you find the perfect tree to suit your style and preferences.
Elevate Your Christmas Decor
Introducing our handpicked assortment of 6-7' artificial Christmas trees, meticulously designed to bring the enchantment of the holiday season into your home. At Fork + Rose, we understand the importance of a stunning Christmas tree, and our collection caters to those who desire the highest quality and attention to detail.
Unparalleled Realism
Our artificial Christmas trees are made using innovative materials and advanced manufacturing techniques, resulting in an unparalleled level of lifelikeness. Each branch is carefully crafted to mimic the texture and color of a real tree, ensuring a truly authentic appearance. You and your guests will be amazed at how realistic our trees look, bringing the outdoors indoors without any hassle.
Fringe Hand Towel Adornments
As an exquisite touch, our 6-7' artificial Christmas trees are adorned with fringe hand towels. These delicate and decorative towels add charm and elegance to your tree, creating a one-of-a-kind display that will impress both family and friends. The fringe hand towels are carefully selected to complement the tree's design, enhancing its overall beauty and festive allure.
A Tree for Every Style
Whatever your aesthetic preferences may be, Fork + Rose has the perfect 6-7' artificial Christmas tree for you. From traditional to modern, rustic to minimalist, our collection features a diverse range of styles to cater to your unique taste. Explore our selection and find the ideal tree to become the centerpiece of your holiday decorations.
Timeless Classics
If you appreciate the timeless charm of classic Christmas decor, our collection offers traditional trees with lush branches and classic green foliage. These trees bring a touch of nostalgia and warmth, perfect for those who want to recreate the magic of childhood memories or capture the essence of a traditional holiday season.
Contemporary Elegance
For those with a more contemporary style, our selection includes sleek and sophisticated trees that embrace modern aesthetics. These trees feature minimalist designs, slender profiles, and unique foliage options, ensuring they seamlessly integrate into any contemporary home decor while still exuding the joyous spirit of the season.
Nature-Inspired Beauty
Nature lovers will be delighted by our selection of 6-7' artificial Christmas trees inspired by the enchanting outdoors. These trees mimic various species such as spruce, pine, and fir, showcasing intricately detailed branches and natural color variations. Immerse yourself in the wonders of nature from the comfort of your own home with these breathtaking tree options.
Quality and Convenience
At Fork + Rose, we are dedicated to providing you with the highest quality products and a seamless shopping experience. Our 6-7' artificial Christmas trees are carefully crafted with premium materials, ensuring their durability and longevity. Assembling and disassembling our trees is quick and easy, allowing you to focus on creating a magical holiday atmosphere hassle-free.
Customer Satisfaction Guarantee
We take pride in our products and stand behind their quality. If, for any reason, you are not satisfied with your purchase, our dedicated customer support team is ready to assist you. We strive to ensure your complete satisfaction with our 6-7' artificial Christmas trees and the overall shopping experience at Fork + Rose.
Secure Online Shopping
Your online security is our top priority. Shop with confidence knowing that our website is secure and encrypted to protect your personal information. We offer convenient and trusted payment methods, allowing you to complete your purchase with ease and peace of mind.
Make Your Holiday Season Sparkle
Embrace the holiday spirit with Fork + Rose's exquisite collection of 6-7' artificial Christmas trees. Elevate your Christmas decor, create cherished memories, and enjoy the beauty of a lifelike tree that will last for years to come. Browse our selection today and make this holiday season truly magical.