Triomphe Bronze Bedding by Yves Delorme
May 27, 2021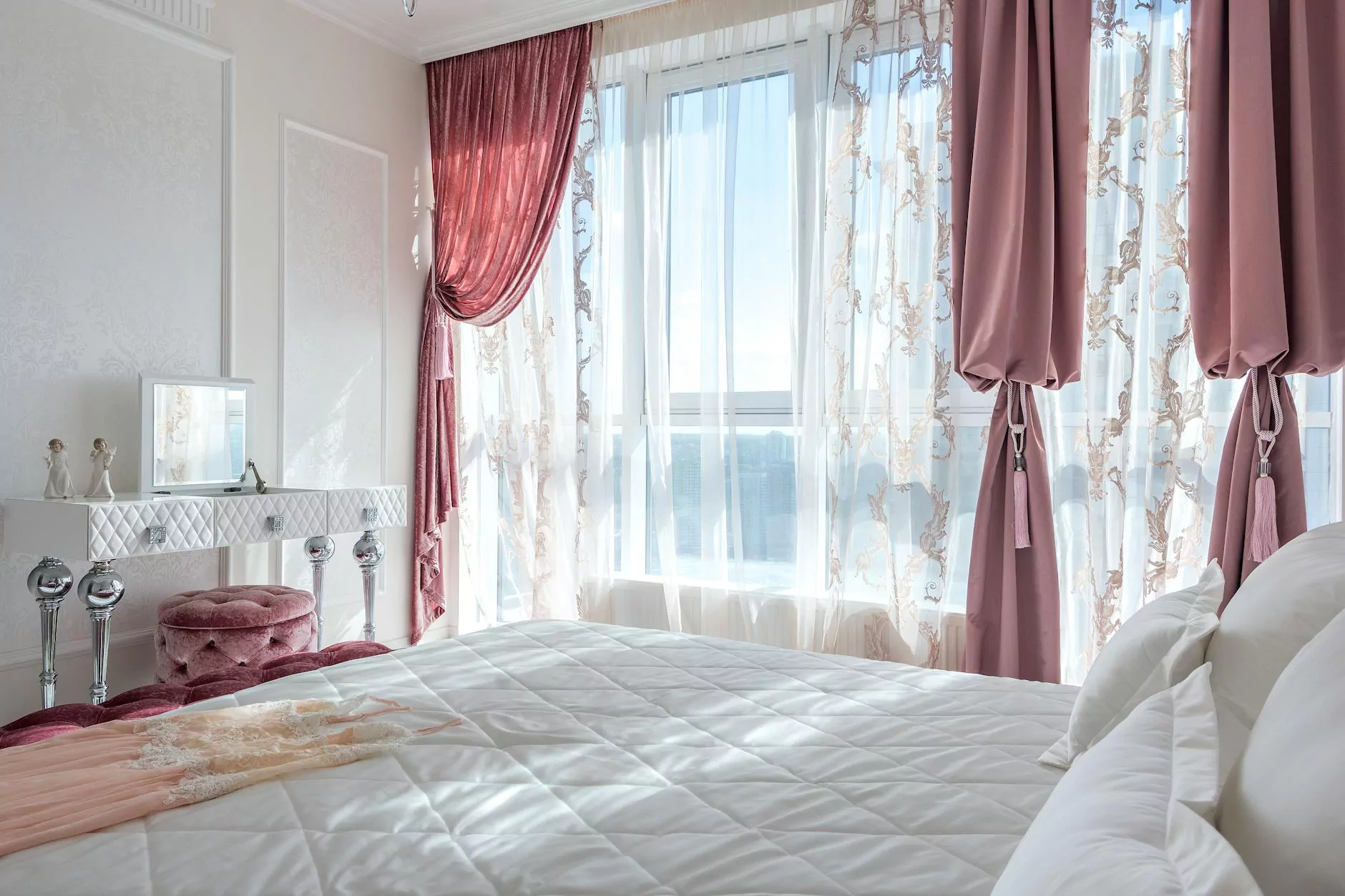 Experience Unparalleled Luxury with Triomphe Bronze Bedding
At Fork + Rose, we are proud to offer the exquisite Triomphe Bronze Bedding collection by Yves Delorme. Designed to elevate your bedroom decor with a touch of opulence, this collection is the epitome of style, comfort, and sophistication. Whether you are seeking a complete bedding ensemble or refined accessories, Triomphe Bronze Bedding has it all.
Indulge in Supreme Comfort
Your bedroom should be a sanctuary of tranquility and luxury, and Triomphe Bronze Bedding ensures just that. Crafted with the utmost care and attention to detail, this collection promises the highest level of comfort. The bedding is made from the finest materials, providing a soft and smooth texture that is gentle against your skin.
Luxurious Fringe Hand Towels
In addition to the stunning bedding sets, Triomphe Bronze collection also features fringe hand towels that are designed to impress. These hand towels are not only functional but also add an elegant touch to your bathroom decor. Made with the same dedication to quality, these towels offer exceptional absorbency and durability, ensuring your hands are pampered every time.
Embrace the art of pampering yourself and enhance your bathing experience with our fringe hand towels. The delicate fringed edges add a whimsical charm while the luxurious fabric envelops your hands in sheer indulgence.
Elevate Your Bedroom Decor
Triomphe Bronze Bedding goes beyond comfort and functionality; it brings a new level of sophistication to your bedroom. The rich bronze color adds warmth and a touch of drama, effortlessly transforming your space into a haven of elegance.
The Triomphe Bronze collection offers various bedding options, including duvet covers, pillow shams, and fitted sheets, allowing you to curate a personalized bedding ensemble that reflects your unique style. Incorporate coordinating decorative pillows, throws, and bed skirts to complete the look and create a harmonious ambiance in your bedroom.
Unmatched Craftsmanship and Attention to Detail
Yves Delorme is renowned for its commitment to impeccable craftsmanship, and the Triomphe Bronze Bedding collection is no exception. Every stitch, every pattern, and every detail is meticulously crafted to ensure perfection.
From the precise seams to the carefully selected materials, the unparalleled quality of Yves Delorme's Triomphe Bronze Bedding will impress even the most discerning customers. This attention to detail ensures that your bedding will not only look stunning but also stand the test of time.
Shop Triomphe Bronze Bedding at Fork + Rose
Indulge in the luxury of Triomphe Bronze Bedding and experience the epitome of comfort and style. At Fork + Rose, we are dedicated to providing our customers with the finest home decor options, and Triomphe Bronze Bedding is a prime example of our commitment to excellence.
Shop now and explore our extensive Triomphe Bronze collection. Whether you are looking for the perfect bedding set to transform your bedroom or the finest fringe hand towels to elevate your bathroom, Fork + Rose has everything you need to create a space that exudes luxury and refinement.
Don't settle for ordinary bedding when you can indulge in the exceptional. Visit Fork + Rose today and discover the timeless elegance of Triomphe Bronze Bedding by Yves Delorme.