27x47 Must Bath Rugs by Abyss & Habidecor
Aug 14, 2020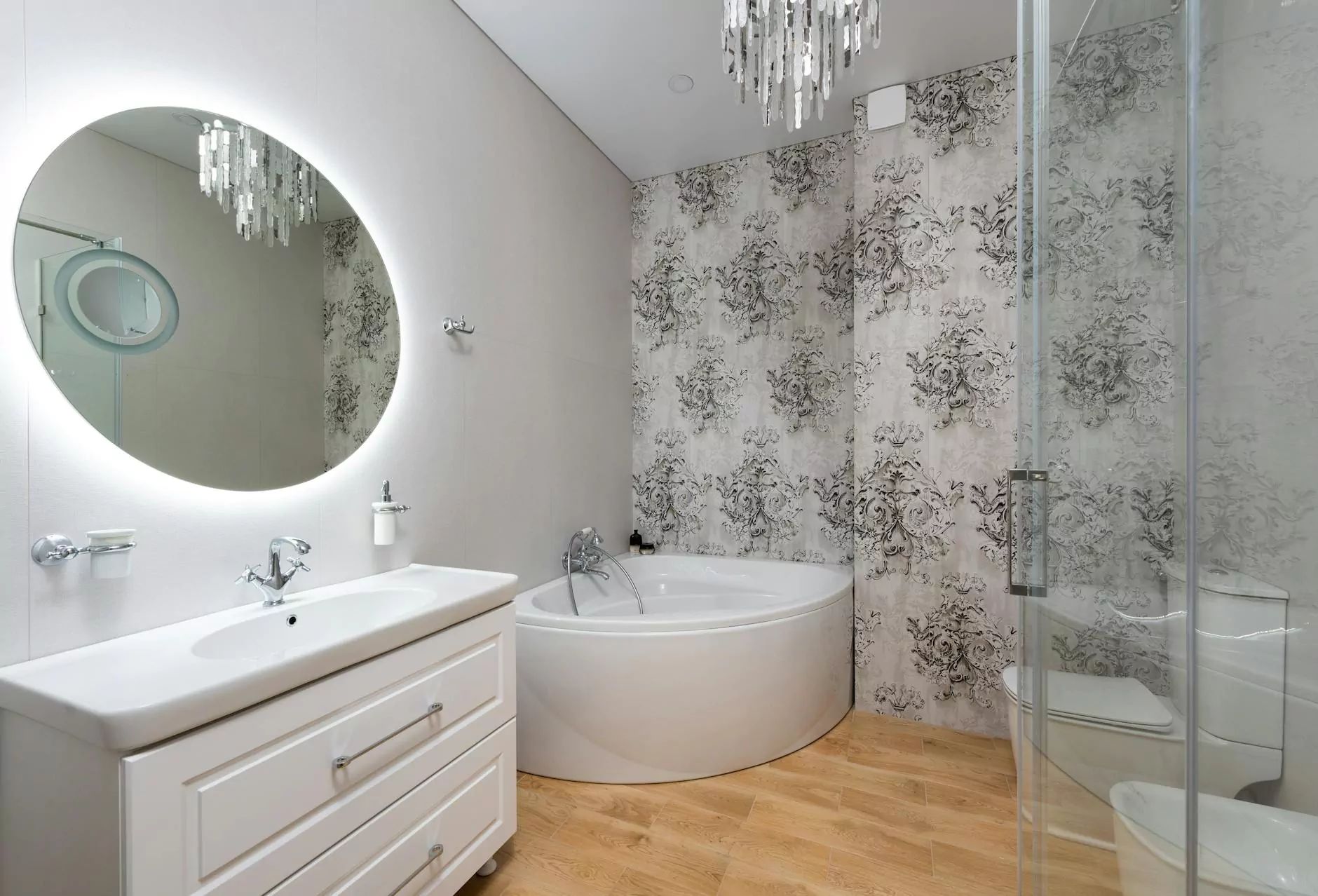 Welcome to Fork + Rose, your one-stop shop for premium bath accessories and bathroom decor. Elevate your bathroom experience with our exquisite range of products, including the stunning 27x47 Must Bath Rugs by Abyss & Habidecor.
Upgrade Your Bathroom Decor
Your bathroom should be a sanctuary, a place where you can unwind and pamper yourself. The 27x47 Must Bath Rugs by Abyss & Habidecor are perfect for adding a touch of luxury and style to any bathroom. Made from the finest materials and crafted with exceptional attention to detail, these bath rugs are designed to enhance the overall ambiance of your space.
Featuring a beautiful fringe design, these hand-tufted rugs are not just functional but also serve as a stunning focal point in your bathroom. The intricate detailing and plush texture provide a cozy and inviting feel, making your bathroom feel like a spa retreat.
Elevate Your Bathing Experience
When it comes to bath accessories, quality and comfort are paramount. The 27x47 Must Bath Rugs by Abyss & Habidecor deliver on both fronts. They are crafted using the highest quality materials to ensure durability and long-lasting performance.
These bath rugs are soft and absorbent, making them perfect for stepping out of the shower or bath. Their generous size provides ample coverage and ensures your floors stay dry and slip-free. The non-skid backing ensures stability and prevents any accidents.
Add a Touch of Luxury
In addition to their practicality, the 27x47 Must Bath Rugs bring a touch of luxury to your bathroom. Their elegant design and superior craftsmanship make them a statement piece that elevates the overall aesthetic of your space.
Available in a variety of colors and styles, you can easily find the perfect bath rug to complement your existing decor. Whether you prefer a minimalist look or a bold pop of color, Abyss & Habidecor offers options to suit every taste.
Shop Now at Fork + Rose
Ready to upgrade your bathroom? Shop the exclusive collection of Abyss & Habidecor bath rugs, including the 27x47 Must Bath Rugs, at Fork + Rose. We pride ourselves on curating the finest bath accessories to transform your space into a luxurious oasis.
Explore our wide range of fringe hand towels and other bath essentials to complete your bathroom ensemble. With Fork + Rose, you can expect only the highest quality products and exceptional customer service.
Invest in the best for your bathroom. Visit Fork + Rose today and experience the luxury of the 27x47 Must Bath Rugs.