Luxury Shower Curtains in Los Angeles
Nov 6, 2020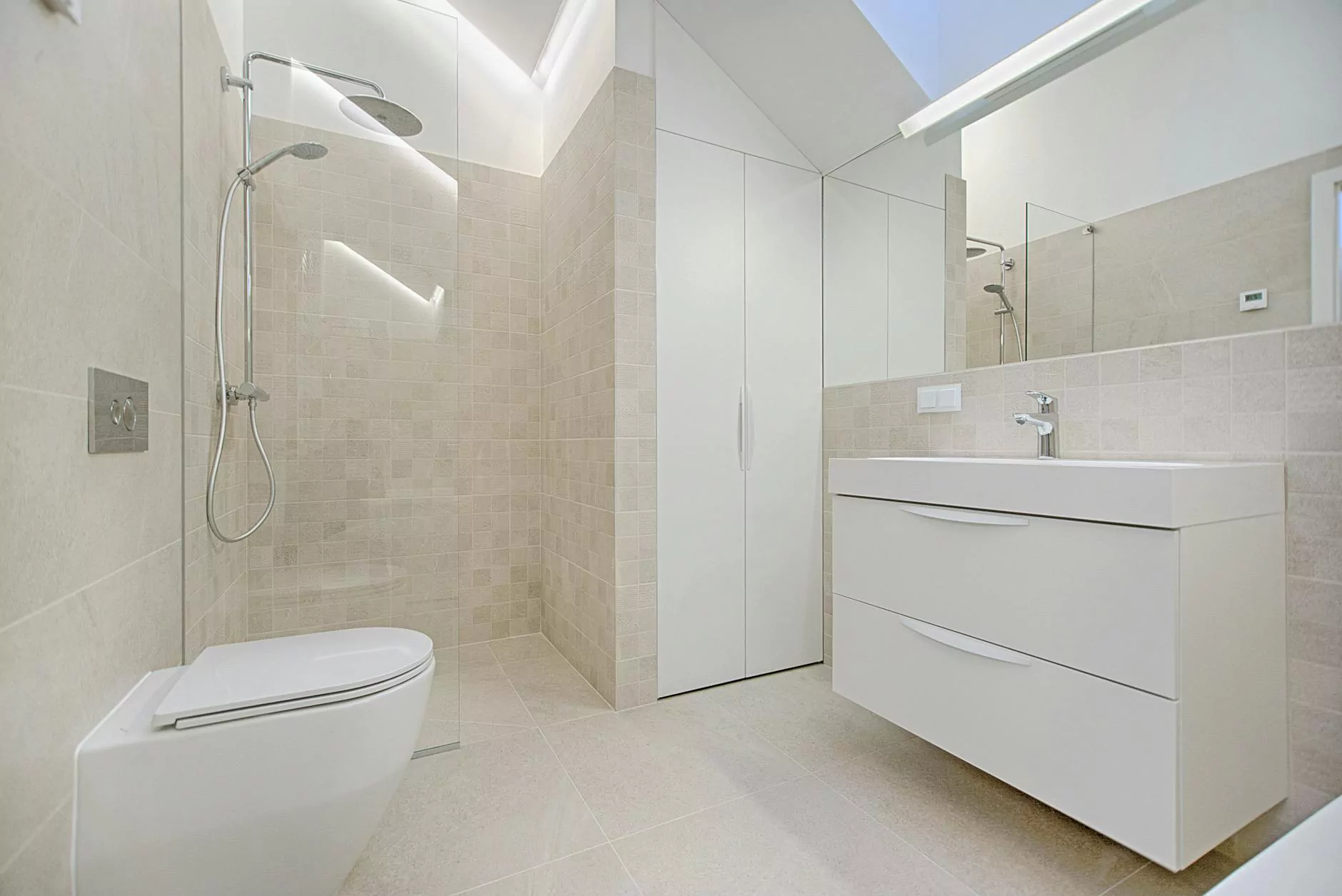 Welcome to Fork + Rose, your destination for luxury shower curtains in Los Angeles. We understand that your bathroom is a vital space in your home, and we believe that every detail matters. That's why we offer a wide selection of high-end shower curtains designed to elevate your bathroom decor and create a luxurious bathing experience.
Elevate Your Bathroom Decor
Your bathroom deserves the same attention to detail as any other room in your home. Our luxury shower curtains are meticulously crafted using the finest materials and exquisite designs. From classic styles to modern patterns, our collection includes something to complement every taste and aesthetic.
High-Quality Materials
We believe in using only the highest quality materials for our luxury shower curtains. Each curtain is crafted with precision and care, ensuring durability and longevity. Our commitment to quality means that your shower curtain will not only elevate your bathroom decor but also stand the test of time.
Fringe Hand Towels
In addition to our luxury shower curtains, we offer fringe hand towels to add an extra touch of sophistication to your bathroom ensemble. These hand towels are made from soft, absorbent fabrics and feature elegant fringe details that bring a sense of luxury to your daily routine.
Create a Spa-Like Retreat
Transform your bathroom into a spa-like retreat with our luxury shower curtains. The right shower curtain can instantly elevate the ambiance of your bathroom, creating a soothing and relaxing atmosphere. Whether you prefer a serene and minimalist design or a vibrant and colorful pattern, we have the perfect shower curtain to help you achieve the look you desire.
Enhance Your Daily Routine
Start and end your day with a touch of luxury. Our shower curtains not only add a decorative element to your bathroom but also enhance your daily routine. Step into your shower surrounded by elegant patterns or serene colors, and let the soft fabric cascade around you, creating a truly indulgent experience.
Unparalleled Selection
At Fork + Rose, we take pride in offering an unparalleled selection of luxury shower curtains in Los Angeles. Our collection features a range of styles, colors, and designs to suit any preference. Whether you're looking for a statement piece to make a bold impact or a subtle curtain to complement your existing decor, we have the perfect option for you.
Expert Craftsmanship
Each of our luxury shower curtains is crafted with expert care and attention to detail. We work with talented designers and artisans who bring their expertise to every piece, ensuring that you receive a curtain that is not only visually stunning but also of the highest quality.
Shop Luxury Shower Curtains in Los Angeles Today
Upgrade your bathroom decor with our exquisite collection of luxury shower curtains. At Fork + Rose, we believe that your bathroom should reflect your unique style and provide a tranquil escape from the demands of everyday life. With our carefully curated selection of shower curtains and fringe hand towels, you can transform your bathroom into a luxurious oasis.
Explore our website today to discover the perfect shower curtain for your Los Angeles home. With our commitment to quality, attention to detail, and unparalleled selection, you can trust Fork + Rose to deliver the luxury shower curtains you've been searching for. Elevate your bathroom decor and create a truly indulgent experience with Fork + Rose.