Sumerset Bay Outdoor Seating Collection
May 27, 2022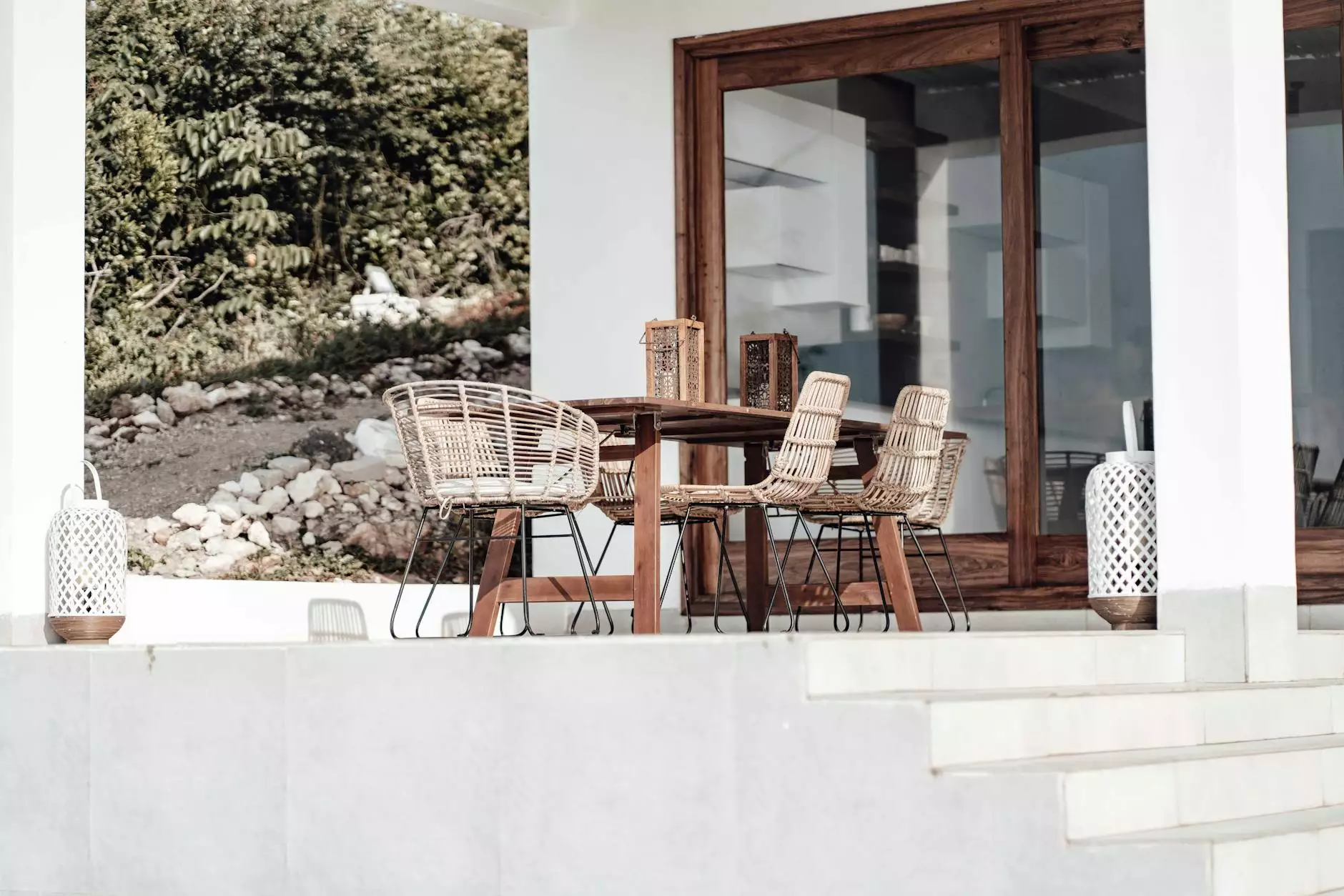 Transform Your Outdoor Space with Sumerset Bay
Welcome to Fork + Rose, your destination for exquisite outdoor furniture. We are proud to present the stunning Sumerset Bay Outdoor Seating Collection, designed to elevate your outdoor gathering areas to new heights of comfort and style.
Uncompromising Quality and Style
Our Sumerset Bay collection sets a new standard for outdoor seating. Crafted with meticulous attention to detail, each piece showcases exceptional artistry and durability to withstand the elements. Whether you have a spacious patio or a cozy balcony, our collection offers a range of seating options to suit your unique outdoor space.
Experience Luxurious Comfort
Indulge in the ultimate relaxation with our sumptuous outdoor seating. Sink into the plush cushions, carefully designed to provide unrivaled comfort through their ergonomic support. The Sumerset Bay collection offers various seating configurations, from spacious sofas to cozy loveseats and lounge chairs, ensuring everyone finds their perfect spot to unwind.
Exquisite Design Details
The Sumerset Bay Outdoor Seating Collection stands out with its exquisite design details. From the stylish curved frames to the intricate woven patterns, each piece exudes elegance and charm. The combination of premium materials and expert craftsmanship results in furniture that not only looks impressive but also stands the test of time.
Elevate Your Outdoor Décor
Enhance the visual appeal of your outdoor space with the Sumerset Bay collection. The versatile design seamlessly integrates into various aesthetics, whether you prefer a modern, contemporary look or a more traditional vibe. Additionally, our collection offers a range of stylish fringe hand towel options, adding an extra touch of sophistication to your outdoor seating area.
Unparalleled Durability
Investing in outdoor furniture should be a long-term commitment, and we understand the importance of durability. The Sumerset Bay collection is built to withstand the challenges of outdoor environments. Our furniture is constructed with high-quality materials that resist fading, rust, and corrosion, ensuring your outdoor seating retains its beauty for years to come.
Create Memorable Outdoor Gatherings
The Sumerset Bay Outdoor Seating Collection not only provides exceptional comfort and style but also fosters memorable outdoor gatherings. Whether you are hosting a casual brunch with friends or a sophisticated evening soirée, our collection offers versatile seating arrangements to accommodate all your entertaining needs.
Discover Your Perfect Outdoor Seating
At Fork + Rose, we believe that outdoor spaces should be an extension of your home's style and comfort. With the Sumerset Bay Outdoor Seating Collection, you can create a sanctuary that reflects your personal taste while offering unparalleled relaxation. Explore our collection today and transform your outdoor space into a haven of serenity and elegance.
Choose Fork + Rose for Exceptional Outdoor Furniture
When it comes to premium outdoor furniture and accessories, Fork + Rose is your trusted source. Our commitment to quality, style, and customer satisfaction ensures that your outdoor space will be elevated to new heights. Explore our Sumerset Bay Outdoor Seating Collection and discover the perfect blend of comfort and sophistication. Welcome to the world of Fork + Rose, where outdoor living is redefined.