Gold Mirror - Wall Mirrors
Mar 23, 2023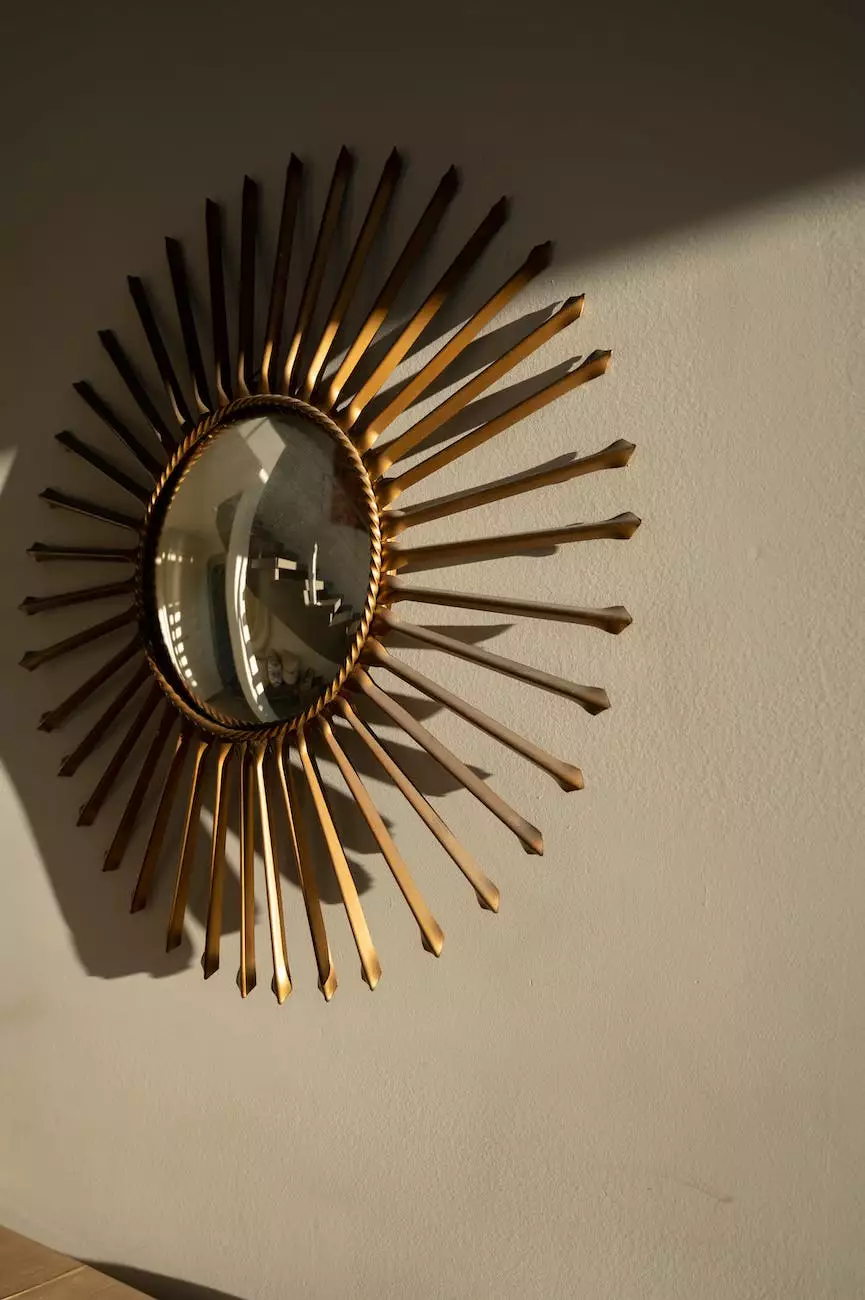 Enhance Your Home Decor with Exquisite Gold Mirrors
At Fork + Rose, we offer a stunning collection of gold mirrors that will elevate the beauty of your living space. Our handcrafted gold wall mirrors are designed to impart a touch of glamour and sophistication to any room.
Unleash Your Style with Gold Mirror
With our gold mirrors, you have the opportunity to add a statement piece that effortlessly blends with your existing decor. The timeless appeal of gold allows you to create a luxurious ambiance that is both warm and inviting.
Handcrafted Elegance
Each gold mirror in our collection is meticulously handcrafted by skilled artisans who pay great attention to detail. Every intricate design element is carefully executed to create a piece that exudes elegance and refinement.
Discover the Perfect Gold Mirror for Your Space
1. Classic Gold Framed Mirror
Our classic gold framed mirror is a versatile choice that complements traditional as well as modern interior styles. The exceptional craftsmanship and attention to detail elevate this mirror to a true work of art.
1.1 The Perfect Size for Any Room
Available in various sizes, you can find the perfect dimensions to suit your space. Whether you need a smaller mirror for a cozy corner or a larger statement piece to adorn your entryway, we have the right size for you.
1.2 Exceptional Quality Materials
We use only the finest materials to ensure that our gold mirrors stand the test of time. The sturdy frame and high-quality glass ensure long-lasting beauty that will continue to captivate for years to come.
2. Gold Sunburst Mirror
If you're looking to infuse your space with a touch of drama and a burst of radiance, our gold sunburst mirror is the perfect choice. Its unique design instantly becomes the focal point of any room, adding an element of intrigue and opulence.
2.1 Unparalleled Craftsmanship
Our skilled artisans meticulously handcraft each golden ray, resulting in a sunburst mirror that captures the essence of luxury. The attention to detail and precision in creating this masterpiece is truly exceptional.
2.2 Make a Bold Statement
The gold finish of our sunburst mirror takes your home decor to new heights. Its striking design and exquisite craftsmanship make it a conversation piece that commands attention and admiration.
3. Antique Gold Wall Mirror
For those seeking a touch of vintage elegance, our antique gold wall mirror is a captivating choice. Its ornate details and weathered finish give it a timeless charm that adds character and allure to any room.
3.1 Exquisite Ornamentation
The intricate detailing on our antique gold wall mirror showcases the skillful artistry of our craftsmen. From the delicate carvings to the elegant motifs, every aspect of this mirror speaks to its rich history and exceptional craftsmanship.
3.2 A Vintage Treasure
Adding our antique gold mirror to your space instantly transports you to a bygone era. The distressed finish and aged patina evoke a sense of nostalgia, providing a unique and charming focal point that complements both classic and eclectic decor styles.
Elevate Your Home Decor Today
At Fork + Rose, we are dedicated to bringing you the finest selection of gold mirrors for your home. Our commitment to quality craftsmanship, attention to detail, and exemplary customer service sets us apart. Explore our collection today and discover the perfect gold mirror to transform your living space into a haven of elegance and style.