The Ritz Teak Club Chair - Elevate Your Outdoor Seating Experience
Dec 25, 2019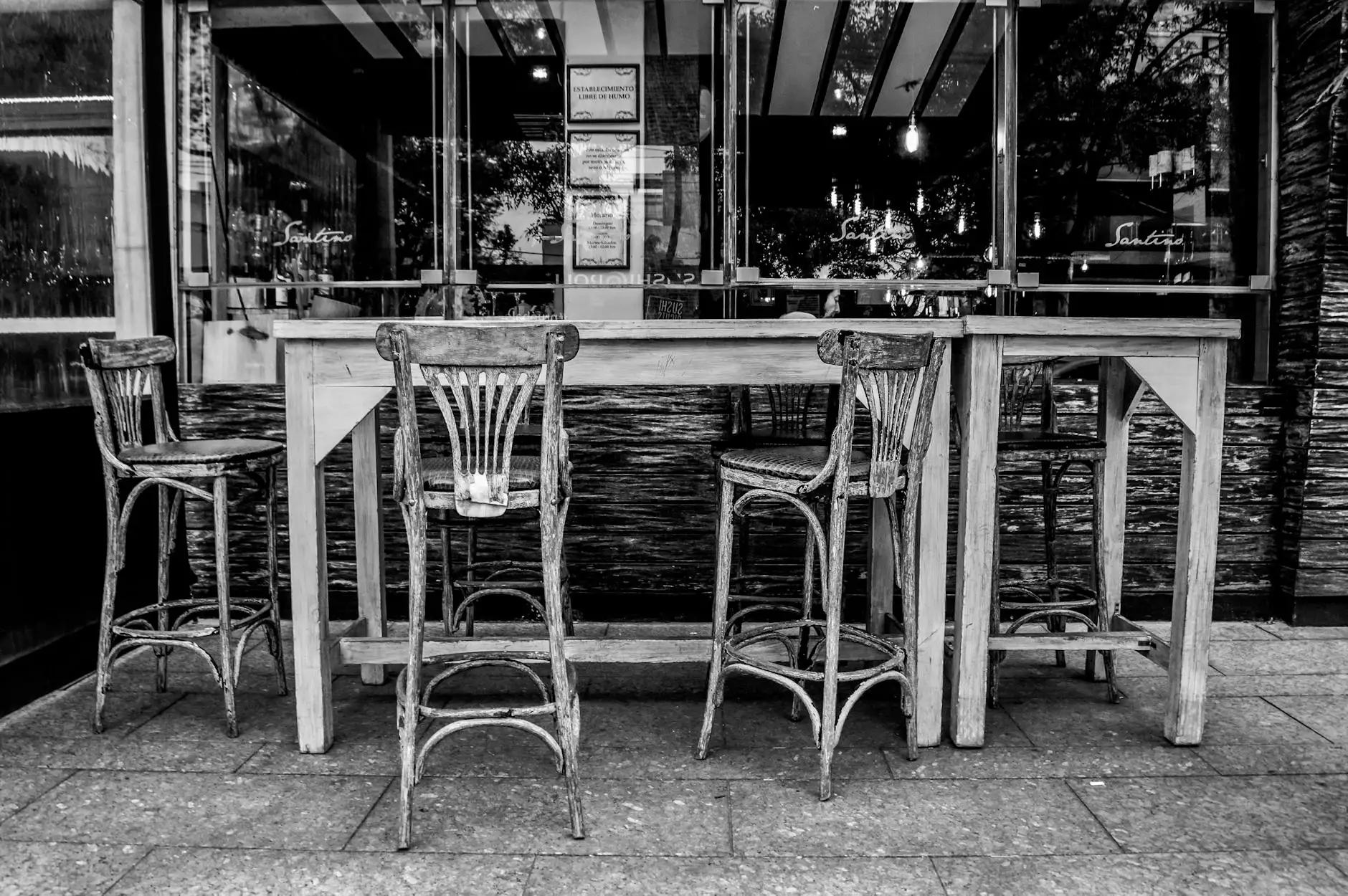 Welcome to Fork + Rose, where we combine exquisite craftsmanship and timeless design to bring you the finest outdoor furniture pieces. In this article, we proudly present to you the Ritz Teak Club Chair, designed to elevate your outdoor seating experience to a whole new level of luxury and comfort.
Unparalleled Quality and Durability
The Ritz Teak Club Chair is meticulously handcrafted by our skilled artisans to ensure the highest level of quality and durability. Each piece is made from premium-grade teak wood, known for its exceptional strength and resistance to outdoor elements. The natural oils present in teak wood make it highly resistant to moisture, rot, and pests, making it the ideal choice for outdoor furniture.
Our artisans pay meticulous attention to every detail, from the precise cuts to the smooth finish. The result is a chair that embodies elegance and durability, built to withstand the test of time.
Unmatched Comfort
At Fork + Rose, we believe that comfort is one of the key factors in creating an exceptional outdoor seating experience. The Ritz Teak Club Chair is designed with your comfort in mind. The ergonomically curved backrest provides optimal support for your spine, allowing you to relax and unwind in utmost comfort.
The generously padded seat cushion is covered in a luxurious fabric that is not only soft to the touch but also resistant to fading and water damage. Sink into the plush cushions and let the stresses of the day melt away as you enjoy your outdoor oasis.
Timeless Design
The Ritz Teak Club Chair boasts a timeless design that seamlessly blends with any outdoor setting. Whether you have a modern, minimalist patio or a lush, tropical garden, this chair will enhance the beauty of your space.
Featuring clean lines and a sleek silhouette, the Ritz Teak Club Chair exudes sophistication and elegance. Its neutral tones and natural teak finish provide a versatile canvas for you to customize with accessories and cushions that reflect your personal style.
Endless Versatility
The versatility of the Ritz Teak Club Chair is another aspect that sets it apart from other outdoor seating options. It is not limited to any particular setting or occasion. Whether you are hosting a casual get-together with friends, enjoying a peaceful moment alone, or simply unwinding after a long day, this chair will be your go-to seat.
Pair it with our matching Ritz Teak Coffee Table for a complete outdoor lounging set, or mix and match with other furniture pieces to create your own unique outdoor oasis.
Invest in Lasting Luxury
When you choose the Ritz Teak Club Chair, you are investing in lasting luxury. This chair is built to withstand the elements year after year while maintaining its unparalleled comfort and timeless design. With proper care, it will become a cherished piece that you can enjoy for many seasons to come.
Experience the ultimate in outdoor comfort and style with the Ritz Teak Club Chair from Fork + Rose. Order yours today and discover a new level of relaxation in your outdoor sanctuary.
Keywords: fringe hand towel, fringe hand towel
Business Name: Fork + Rose
Product Name: Ritz Teak Club Chair