Portfino 3 Piece Outdoor Seating Set - Sofa, Club Chair, and Swivel Glider
Aug 2, 2021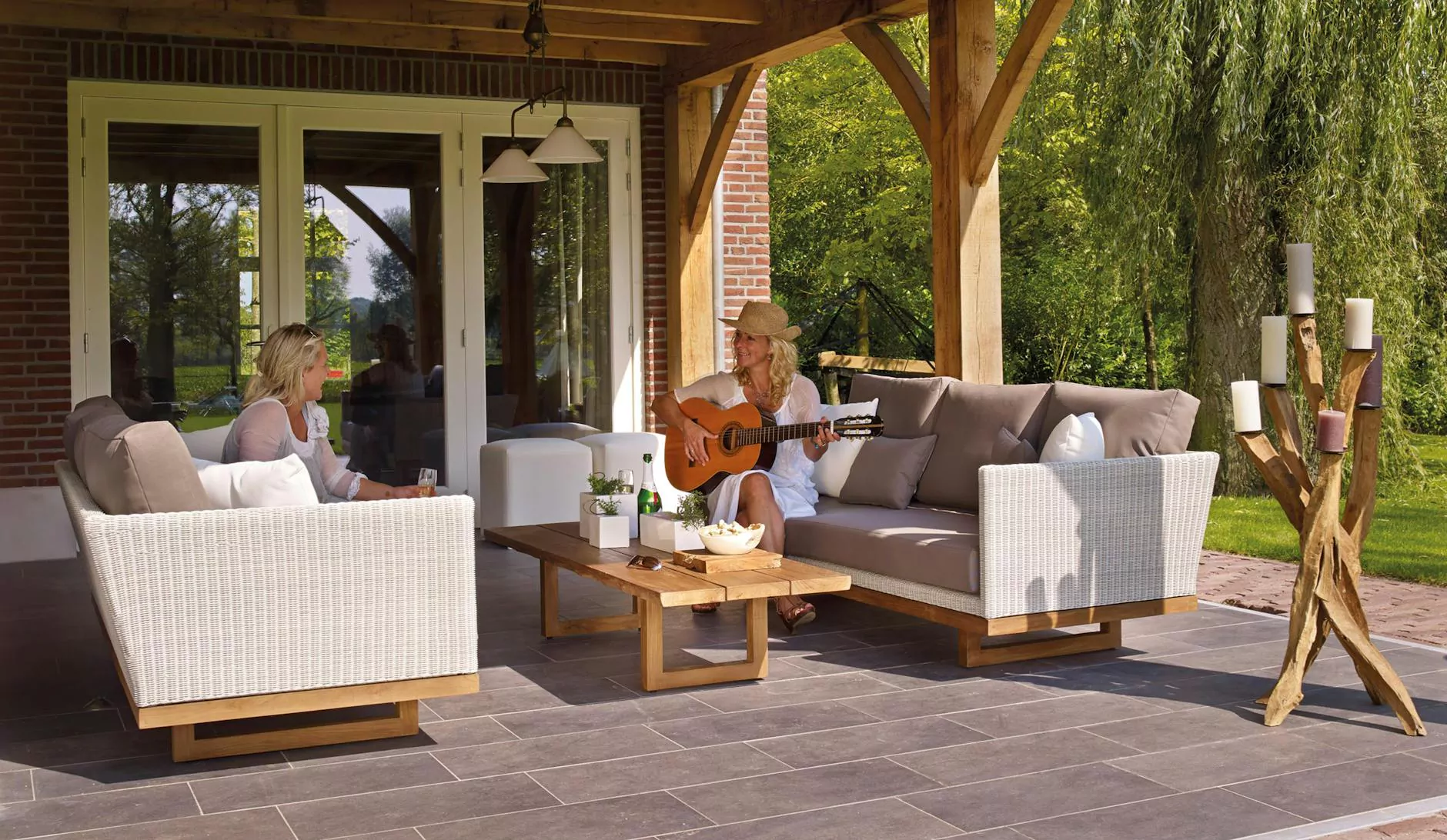 Transform Your Patio into a Stylish Oasis
At Fork + Rose, we understand the importance of creating an outdoor space that is not only beautiful but also comfortable and functional. Our Portfino 3 Piece Outdoor Seating Set - Sofa, Club Chair, and Swivel Glider offers the perfect solution to elevate your patio or garden to a whole new level.
Designed with both aesthetics and comfort in mind, this exquisite seating set will enhance your outdoor living experience like never before. Whether you are looking to relax with a good book, entertain friends and family, or simply enjoy some fresh air, the Portfino 3 Piece Outdoor Seating Set is the ideal addition to your outdoor sanctuary.
Unmatched Quality and Durability
When it comes to outdoor furniture, durability is essential. Our Portfino 3 Piece Outdoor Seating Set is crafted with the highest quality materials to ensure long-lasting performance even in the harshest weather conditions. The frames are constructed from sturdy aluminum, known for its resistance to rust and corrosion.
The luxurious cushions of the sofa, club chair, and swivel glider are made with premium, weather-resistant fabric designed to withstand years of outdoor use. The soft padding provides exceptional comfort while the upholstery is easy to clean, making maintenance a breeze.
With the Portfino 3 Piece Outdoor Seating Set, you can enjoy peace of mind knowing that your investment will stand the test of time. Whether it's a sunny day or a rainy evening, this seating set will remain in pristine condition, adding elegance and sophistication to your outdoor space for years to come.
Elevate Your Outdoor Experience
There's nothing quite like enjoying the great outdoors in utmost comfort. With the Portfino 3 Piece Outdoor Seating Set, you can create a welcoming and inviting atmosphere for gatherings, celebrations, or simply unwinding after a long day. The set includes a spacious sofa, a cozy club chair, and a versatile swivel glider, providing seating options for every occasion.
The sofa offers ample space for you and your loved ones to lounge comfortably, while the club chair provides a cozy spot for relaxation. The swivel glider adds a fun and dynamic element to the set, allowing you to effortlessly turn and face different directions without moving the entire piece of furniture.
Whether you're hosting a backyard barbecue, sipping morning coffee, or enjoying a glass of wine under the stars, the Portfino 3 Piece Outdoor Seating Set will create a charming and stylish ambiance. The timeless design and neutral color palette make it easy to integrate this set into any outdoor decor style.
Accessorize and Personalize
No outdoor space is complete without the right accessories. At Fork + Rose, we offer a variety of complementary pieces that will enhance the functionality and style of your patio. From coffee tables to side tables, umbrellas to outdoor rugs, our collection allows you to customize your outdoor oasis to suit your unique taste and needs.
Pair the Portfino 3 Piece Outdoor Seating Set with a stylish coffee table to create a convenient space for drinks and snacks. Add an umbrella to provide shade on hot summer days or a cozy outdoor rug to tie the seating area together. The possibilities are endless when it comes to creating your perfect outdoor sanctuary.
Experience Fork + Rose Excellence
At Fork + Rose, we take pride in offering our customers premium outdoor furniture that combines style, comfort, and durability. Our Portfino 3 Piece Outdoor Seating Set - Sofa, Club Chair, and Swivel Glider exemplifies our commitment to excellence. Transform your patio into a luxurious retreat and enjoy the finest outdoor living experience with Fork + Rose.
Shop our Portfino 3 Piece Outdoor Seating Set today and discover the perfect combination of comfort and elegance for your outdoor space. Trust Fork + Rose to deliver exceptional quality, unmatched customer service, and a design that will impress for years to come.