7.5' Ultra-Lit LED 3MM Camden Spruce Dual Lit
Jan 11, 2018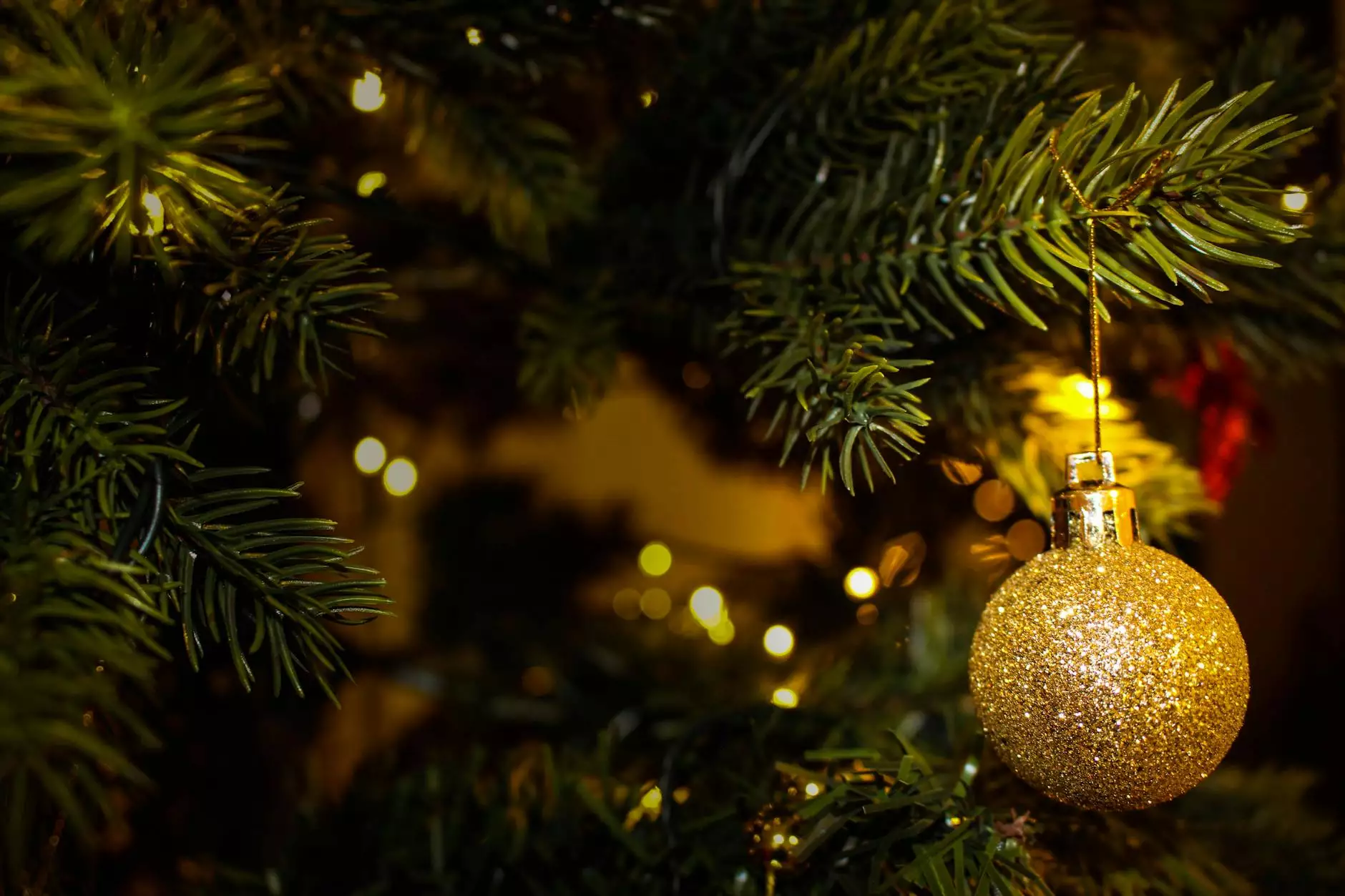 Welcome to Fork + Rose, your destination for high-quality and stunning holiday decorations. Introducing the 7.5' Ultra-Lit LED 3MM Camden Spruce Dual Lit Christmas Tree, a perfect addition to your festive celebrations.
Experience the Magic of Dual Lighting Technology
Our 7.5' Ultra-Lit LED 3MM Camden Spruce Dual Lit Christmas Tree combines the beauty of traditional incandescent lights with the efficiency of energy-saving LED lights. This dual lighting technology offers you the best of both worlds, creating a magical ambiance in your home during the holiday season.
Unrivaled Quality and Craftsmanship
At Fork + Rose, we pride ourselves on delivering exceptional products. The 7.5' Ultra-Lit LED 3MM Camden Spruce Dual Lit Christmas Tree is no exception. Carefully crafted with attention to detail, this artificial tree features sturdy branches and realistic PVC needles that mimic the look and feel of a natural spruce tree.
Easy Assembly and Hassle-Free Decorating
Say goodbye to the hassle of untangling strings of lights and spending hours decorating your Christmas tree. With our 7.5' Ultra-Lit LED 3MM Camden Spruce Dual Lit Christmas Tree, you can enjoy the convenience of pre-strung lights. The evenly distributed LED lights create a warm and inviting glow, illuminating your ornaments and bringing your tree to life.
Fringe Hand Towel - The Perfect Addition to Your Holiday Decor
Complete your holiday ambiance with our exclusive Fringe Hand Towel collection. Made from luxurious and soft materials, these hand towels add an extra touch of elegance to your bathroom or kitchen. The fringe detailing adds a festive flair, making them a perfect complement to your Christmas tree.
Exceptional Quality and Absorbency
Our Fringe Hand Towels are crafted to the highest standards of quality. The premium materials ensure superior absorbency, allowing you to dry your hands quickly and efficiently. The durable construction ensures these towels can withstand regular use, making them a practical and stylish addition to your home.
Variety of Colors and Designs
Express your unique style with our wide range of colors and designs. Whether you prefer classic holiday reds and greens or contemporary neutrals, our Fringe Hand Towel collection has something to suit every taste. Mix and match different colors to create a festive atmosphere throughout your home.
Shop with Confidence at Fork + Rose
When you choose Fork + Rose, you can shop with confidence knowing that you are getting top-quality products and exceptional customer service. We are committed to ensuring your complete satisfaction with every purchase.
Fast and Secure Shipping
We understand the excitement of receiving your new Christmas tree or hand towels. That's why we offer fast and secure shipping options, ensuring that your order arrives at your doorstep in perfect condition and on time for the holiday festivities.
Responsive Customer Support
Our dedicated customer support team is always ready to assist you with any questions or concerns. Whether you need help choosing the perfect tree or require assistance with your order, we are here to provide prompt and friendly assistance.
Unforgettable Holiday Memories
At Fork + Rose, we believe that holiday decorations play a significant role in creating cherished memories with your loved ones. With our 7.5' Ultra-Lit LED 3MM Camden Spruce Dual Lit Christmas Tree and Fringe Hand Towel collection, you can create a warm and inviting atmosphere that will make this holiday season truly unforgettable.
Copyright © 2022 Fork + Rose. All Rights Reserved.