10' x 13' Cantilever Umbrella - Cast Ash
Jan 7, 2018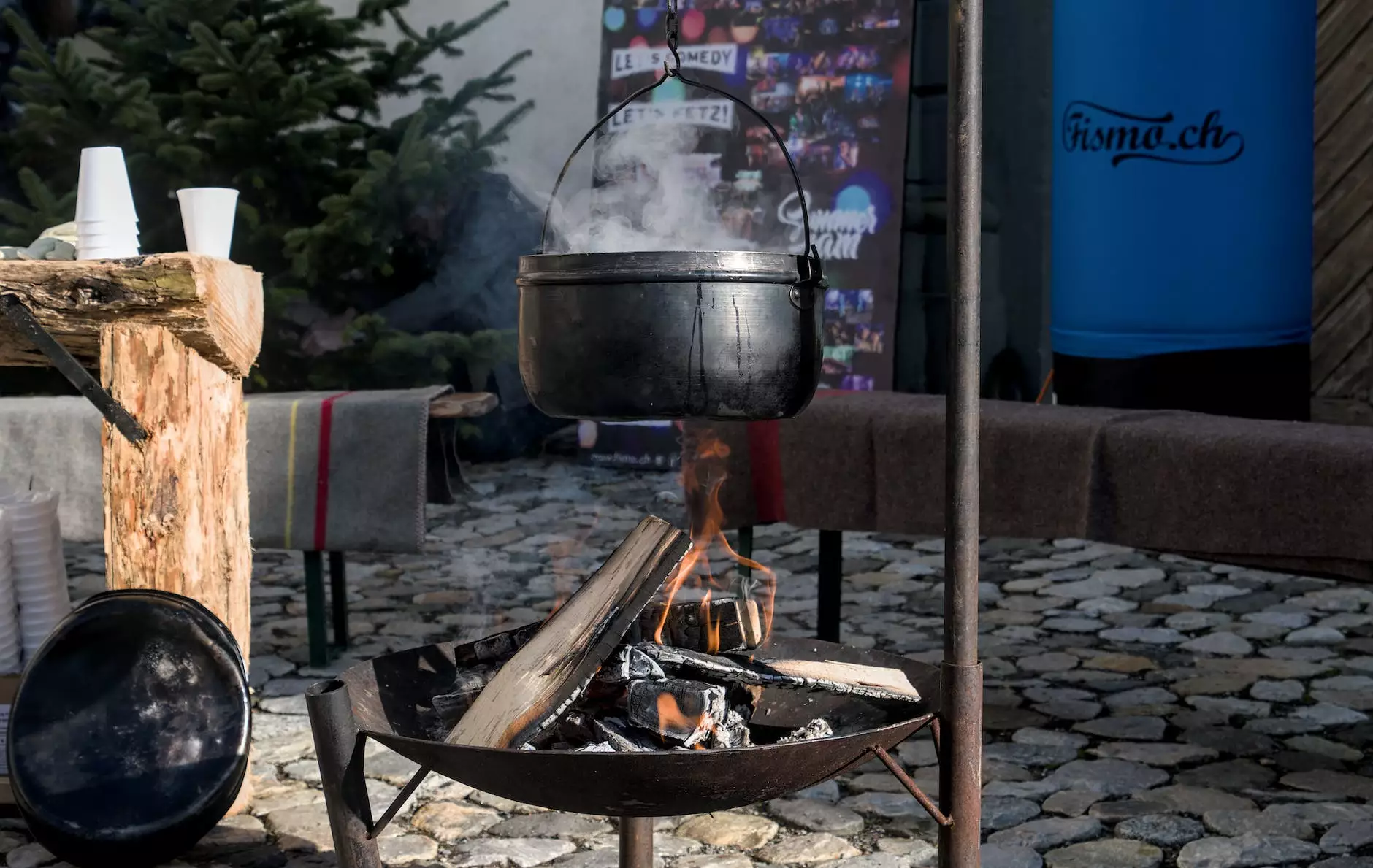 Welcome to Fork + Rose, where we bring you the finest outdoor products for your home. Introducing our amazing 10' x 13' Cantilever Umbrella - Cast Ash, the ultimate solution to create a stylish and shaded outdoor space.
Unparalleled Shade and Style
Our 10' x 13' Cantilever Umbrella - Cast Ash is the epitome of elegance and functionality. Crafted with precision and attention to detail, this umbrella combines modern design with optimal shade coverage. Its cast ash color complements any outdoor setting, providing a sophisticated touch.
Featuring a highly durable frame and a large canopy, this umbrella is designed to withstand various weather conditions. The sturdy construction ensures the umbrella remains stable and safe, even in windy environments. The fabric used for the canopy is of the highest quality, offering excellent UV protection and resistance to fading.
Easy to Use and Convenient
Our cantilever umbrella is designed with your convenience in mind. The easy-to-use crank system allows you to effortlessly open and close the umbrella, providing instant shade whenever you desire. The advanced tilting mechanism enables you to adjust the angle of the canopy, ensuring optimal shade coverage throughout the day.
With a size of 10' x 13', this umbrella offers an expansive shaded area, perfect for lounging, dining, or entertaining outdoors. The height of the umbrella can be adjusted to suit your needs, allowing you to create a comfortable and inviting outdoor space.
Exceptional Quality and Durability
At Fork + Rose, we are committed to offering products of the highest quality. Our 10' x 13' Cantilever Umbrella - Cast Ash is no exception. Crafted with meticulous attention to detail and using premium materials, this umbrella is built to last.
The sturdy frame is constructed from durable materials, ensuring long-lasting performance and resistance to corrosion. The canopy fabric is not only fade-resistant but also water-resistant, allowing you to enjoy the umbrella even during light rain showers or drizzles.
Enhance Your Outdoor Space
Whether you have a spacious patio, a cozy garden, or a luxurious poolside area, our 10' x 13' Cantilever Umbrella - Cast Ash is the perfect addition to elevate your outdoor space. Its sleek and contemporary design effortlessly enhances the aesthetics of any setting, creating a stylish and inviting atmosphere.
Not only does this umbrella provide excellent shade, but it also adds a touch of elegance to your outdoor furniture arrangement. Its generous size ensures that you and your guests can enjoy outdoor activities without worrying about harmful UV rays or discomfort from direct sunlight.
Shop Now
Experience luxury and functionality with our 10' x 13' Cantilever Umbrella - Cast Ash. Enjoy the perfect balance between shade and style for your outdoor space. Shop now at Fork + Rose and transform your patio, garden, or poolside area into a haven of relaxation and beauty.
Keywords: fringe hand towel
Although our 10' x 13' Cantilever Umbrella - Cast Ash does not directly relate to the keyword "fringe hand towel," we at Fork + Rose also offer a wide range of premium outdoor products to cater to all your needs. Explore our selection of luxurious towels, including hand towels with delicate fringe details, to elevate your outdoor experience.