Pillows - English Country Antiques
May 3, 2018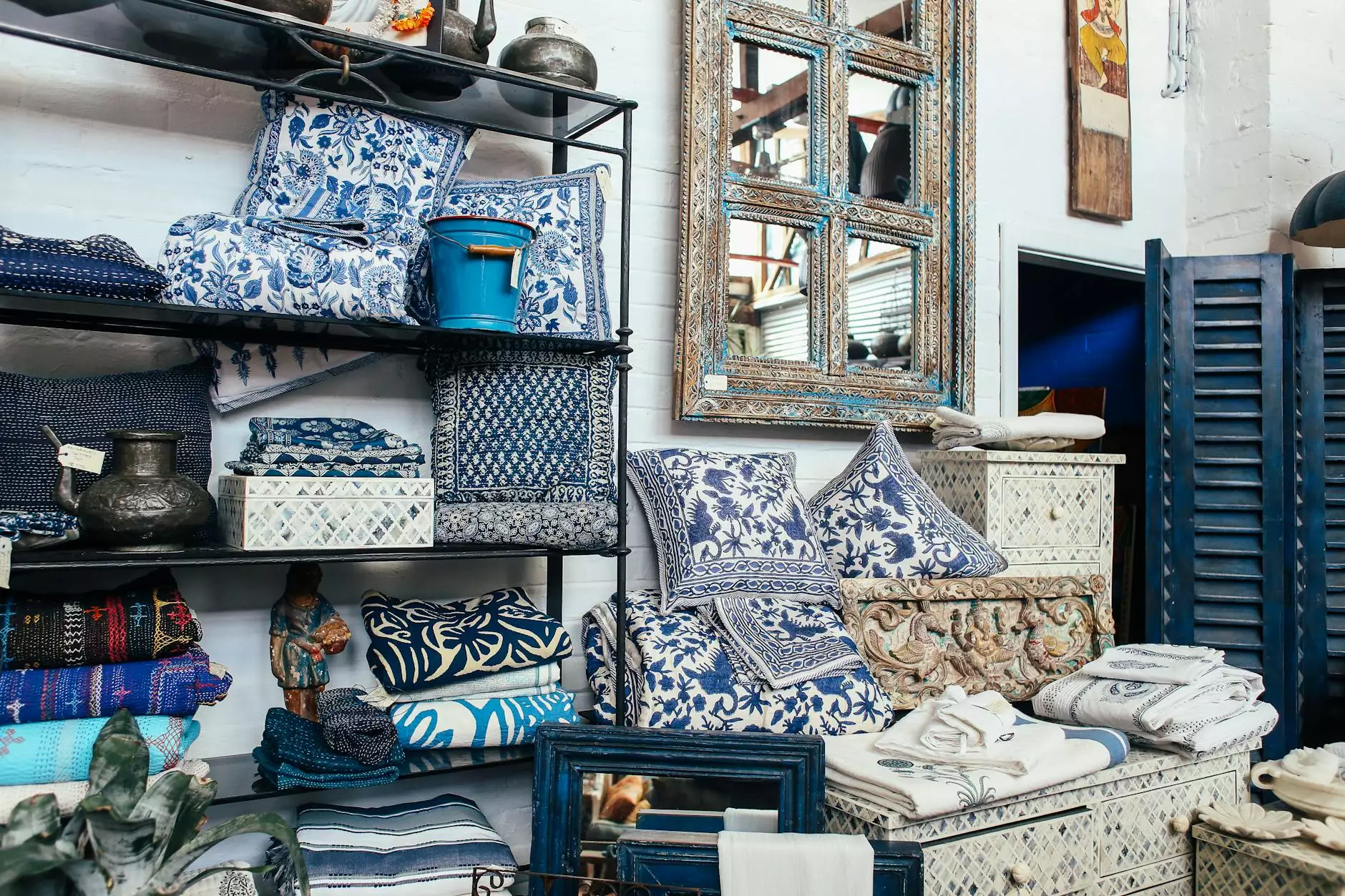 Explore our Unique Collection of Vintage Pillows
Welcome to Fork + Rose, your ultimate destination for exceptional English country antique pillows. Our curated collection showcases a wide range of vintage pillows, each meticulously handpicked to offer you a timeless piece of home decor.
At Fork + Rose, we believe that pillows play a vital role in enhancing the overall aesthetic appeal and comfort of your living spaces. Our dedication to sourcing and preserving the finest English country antique pillows ensures that you can elevate the style and ambiance of your home.
Uncover the Charm of English Country Antique Pillows
Transport yourself to a bygone era with our exquisite English country antique pillows. Each piece tells a unique story, reflecting the skilled craftsmanship and intricate designs of yesteryears. Whether you're an antique collector or a lover of vintage decor, our collection caters to diverse tastes and preferences.
Indulge in the remarkable charm and character of our vintage pillows, which effortlessly bring a touch of history and elegance to any interior. Every pillow is a testament to the timeless beauty of English country antiques, making them a true treasure for aficionados and connoisseurs alike.
Superior Quality and Craftsmanship
At Fork + Rose, we understand the importance of exceptional quality and craftsmanship. That's why our team of experts carefully selects each antique pillow, ensuring that only the best make it into our collection. From luxurious fabrics to detailed embroidery, every aspect is examined to guarantee authenticity and superiority.
Our commitment to preserving the integrity of English country antique pillows is unrivaled. We take great pride in offering you pillows with unparalleled beauty and enduring quality. Each item is meticulously restored and maintained, making them not only exquisite decorative pieces but also viable investments.
Discover a World of Versatility
With our diverse range of English country antique pillows, you have the freedom to explore various styles and themes. Whether you prefer floral motifs, classic patterns, or intricate needlework, our collection has something to suit your individual tastes.
Add a touch of elegance to your living room or bedroom with our unique pillows. They effortlessly blend with both traditional and contemporary interiors, making them a versatile choice for any space. The combination of history, artistry, and sophistication showcased in our pillows ensures a truly captivating addition to your decor.
Find Your Perfect Antique Pillow Today
At Fork + Rose, our passion for English country antique pillows extends beyond mere admiration. We strive to provide you with an unparalleled shopping experience, where you can explore the rich heritage of these timeless treasures. Each pillow in our collection is accompanied by detailed descriptions and high-resolution images, allowing you to make an informed choice.
Visit our website today and browse our stunning selection of English country antique pillows. Invest in a piece of history that will not only enhance your living spaces but also evoke a sense of charm and sophistication.