Super Pile Nude Towels by Abyss and Habidecor - Color 610
Sep 8, 2019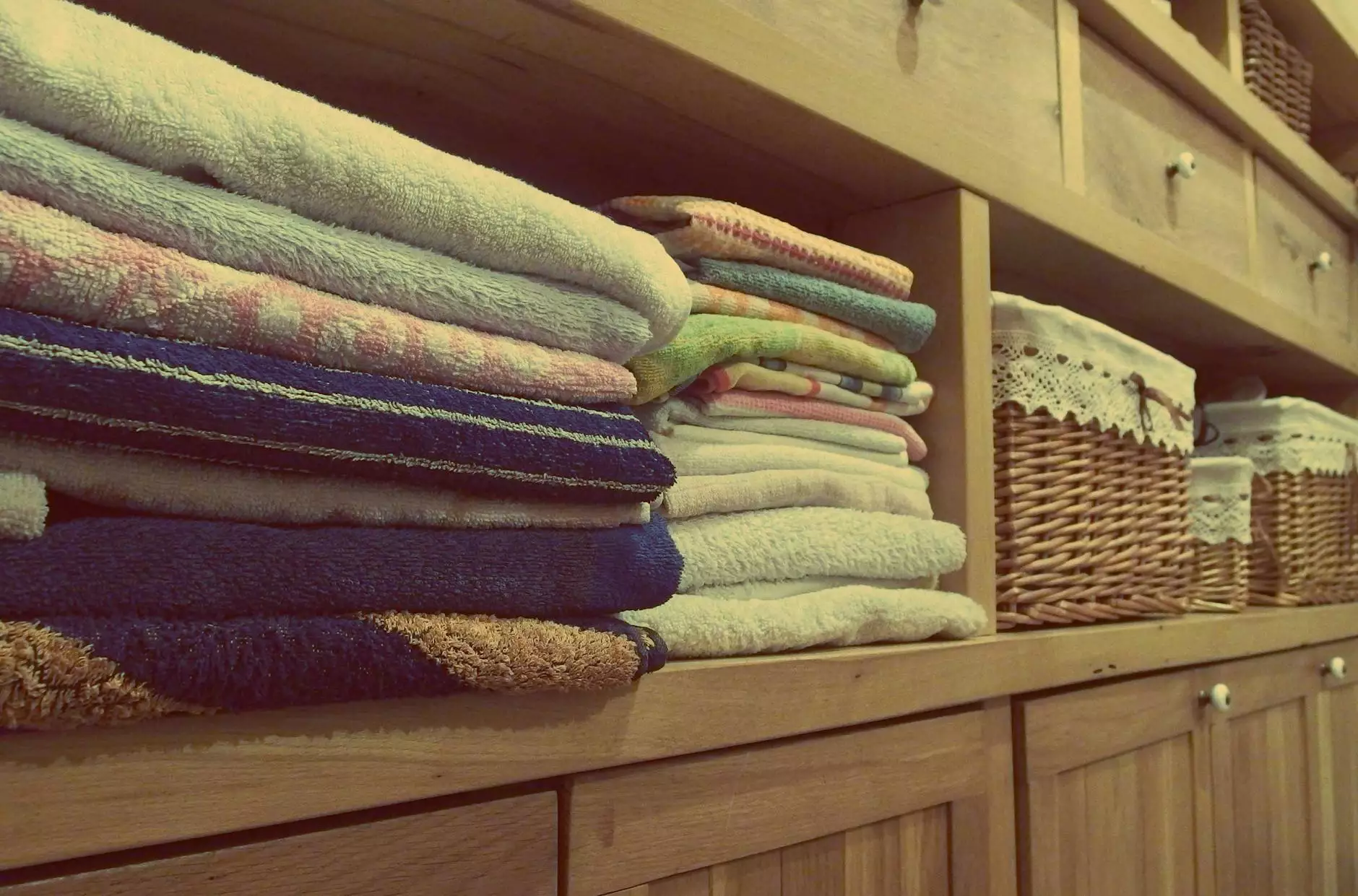 Experience Unparalleled Luxury with Super Pile Nude Towels
Fork + Rose presents the Super Pile Nude Towels, meticulously crafted by Abyss and Habidecor in the stunning Color 610. These towels epitomize the perfect blend of exceptional quality, supreme softness, and timeless elegance. If you're looking to elevate your bathing experience to unprecedented heights, these towels are the ultimate choice.
Unmatched Softness and Absorbency
Indulge in pure luxury with the Super Pile Nude Towels, renowned for their unparalleled softness and absorbency. Made with the finest Egyptian Giza cotton, these towels are exceptionally plush, providing a heavenly touch against your skin. Wrap yourself in absolute comfort and experience a spa-like sensation every time you step out of the shower.
Exquisite Design and Color Palette
The Color 610 variation of the Super Pile Nude Towels offers a sophisticated and versatile choice for any bathroom decor. The subtle, nude shade enhances the ambiance of your space, imparting a serene and calming atmosphere. With its understated elegance, this towel color effortlessly complements a range of interior styles, making it a timeless addition to your home.
Handcrafted with Precision
Abyss and Habidecor's dedication to meticulous craftsmanship is evident in every stitch of the Super Pile Nude Towels. Each towel is handcrafted with precision and attention to detail, ensuring exceptional quality and durability. The renowned artisans behind these towels employ traditional techniques combined with modern innovation, resulting in a product that is both luxurious and long-lasting.
Absorbent and Quick-Drying
Efficiency meets luxury with the Super Pile Nude Towels' impressive absorbency and quick-drying properties. Thanks to the high-quality cotton fibers used in their construction, these towels effortlessly wick away moisture, leaving you feeling dry and refreshed. Say goodbye to damp towels and hello to a perfectly cozy post-bath routine.
Variety of Sizes Available
We offer the Super Pile Nude Towels in a range of sizes to suit your specific needs. Whether you're looking for a generously sized bath towel, a practical hand towel, or a convenient washcloth, you'll find the perfect option to enhance your bathing rituals. Create a cohesive and luxurious set by mixing and matching sizes according to your preferences.
Perfect for Everyday Luxury
Elevate your everyday bathing routine with the Super Pile Nude Towels. Experience the joy of indulging in sumptuous softness after a long day, and revel in the absorbent comfort they provide. These towels are not only a practical necessity but also a symbol of sophisticated luxury that enhances your well-being and brings a touch of elegance to your bathroom space.
Shop the Super Pile Nude Towels in Color 610 at Fork + Rose
At Fork + Rose, we take pride in offering only the finest products for your home, and the Super Pile Nude Towels by Abyss and Habidecor are no exception. Add a touch of opulence to your bathroom with these towels that effortlessly combine beauty and functionality. Explore our collection today and make your bathing experience truly extraordinary.
© 2022 Fork + Rose. All rights reserved.