7.5' Ultra-Lit LED Briarcliff Fir Clear
Apr 5, 2022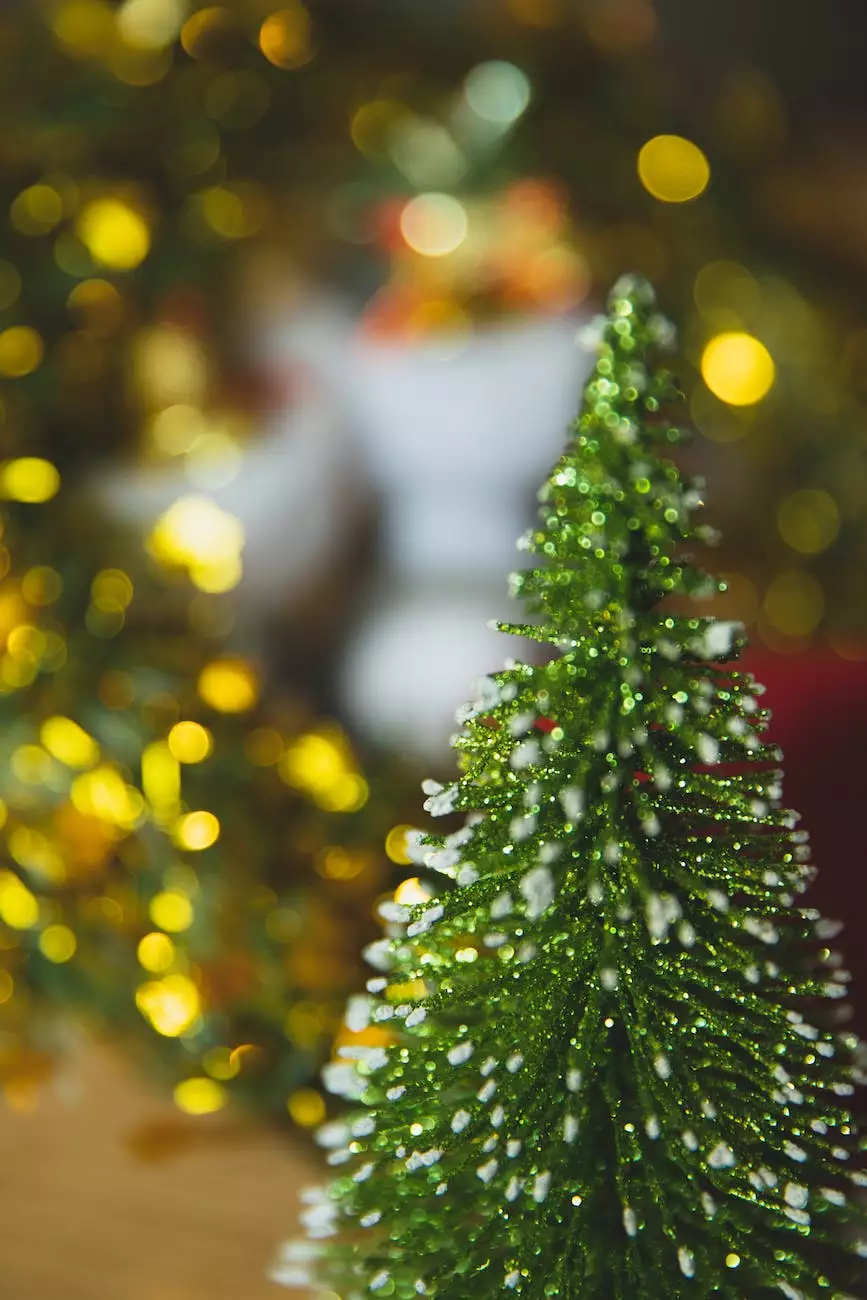 Welcome to Fork + Rose, your go-to destination for premium holiday decorations. In this product page, we proudly present the 7.5' Ultra-Lit LED Briarcliff Fir Clear, an exquisite artificial Christmas tree designed to elevate your festive season experience. With its lifelike appearance and 1600 clear LED lights, this tree is a true showstopper that will impress family and friends.
Unmatched Quality and Realistic Design
Our 7.5' Ultra-Lit LED Briarcliff Fir Clear is crafted with meticulous attention to detail, ensuring that it rivals the beauty of natural Christmas trees. Each branch is expertly molded to mimic the intricate patterns and texture of a genuine fir tree. The stunning realism of this tree will leave your guests in awe, and even Santa Claus himself won't be able to tell the difference!
Illuminate Your Holidays
With 1600 clear LED lights, this tree provides a mesmerizing glow that will transform your living space into a winter wonderland. The ultra-bright lights are evenly distributed, illuminating every corner of the tree and enhancing its overall elegance. Create magical memories with loved ones as you gather around this enchanting centerpiece.
Effortless Assembly and Durability
Setting up the 7.5' Ultra-Lit LED Briarcliff Fir Clear is a breeze, thanks to the convenient hinged branches. Simply unfold and shape each branch according to your desired fullness. The sturdy metal stand provides stability, ensuring that your tree remains upright throughout the holiday season. Crafted with high-quality materials, this tree is designed to last for years, serving as a cherished part of your festive traditions.
Customize and Decorate
Personalize your tree with a wide array of ornaments and decorations to suit your unique style. The full branches of the 7.5' Ultra-Lit LED Briarcliff Fir Clear provide ample space to showcase your favorite ornaments, cherished family heirlooms, and dazzling garlands. Let your creativity flourish as you bring your vision to life and create a visually stunning centerpiece for your home.
Transform Your Home for the Holidays
The 7.5' Ultra-Lit LED Briarcliff Fir Clear is more than just a Christmas tree – it's a statement piece that elevates the ambiance of any space. Whether you place it in your living room, foyer, or office, its lifelike appearance and sparkling lights are sure to spread joy and warmth throughout the holiday season. Prepare to be captivated by its beauty and create unforgettable memories with your loved ones.
Shop Now for the Perfect Christmas Tree
Experience the magic of the 7.5' Ultra-Lit LED Briarcliff Fir Clear for yourself. At Fork + Rose, we offer the highest quality holiday products to enhance your celebrations. Shop now and embrace the holiday spirit with elegance and style. Our team is dedicated to providing exceptional customer service, so you can have a stress-free and enjoyable shopping experience. Choose the 7.5' Ultra-Lit LED Briarcliff Fir Clear and make this holiday season truly unforgettable.